The Top Candidates of the 2020 Election
As 2020 draws closer, the candidate pools in the four major American political parties are becoming smaller. By far, the most frequently discussed party has been the Democrats, and it's easy to see why. While the other parties seem to have a general agreement on policies, democrats face division within their own group. Frontrunners Bernie Sanders and Joe Biden hold very different beliefs, Sanders being a self-proclaimed socialist, and Biden staying fairly moderate. Unfortunately for Democrats, the division within the party could cost them their ultimate goal of beating President Trump in November. During the 2016 election, 1 in 10 Sanders supporters voted for Donald Trump rather than Democrat Hillary Clinton. There's a fear among some Democrats that the same trend could occur this time around. 
Sanders is definitely a major player in this election, despite concern for his age and health issues. The Vermont Senator just received endorsements from Reps. Ilhan Omar, Alexandria Ocasio-Cortez, and Rashida Tlaib, all of whom have attracted major media coverage in the past couple of years. Omar and Keith Ellison are the only Minnesota Democrats who have endorsed Sanders, as the rest of the MN politicians with endorsements have chosen to support Senator Amy Klobuchar. As far as polling for Minnesota goes, Elizabeth Warren is leading with 21%, followed by Biden with 20% and Sanders, with 19%.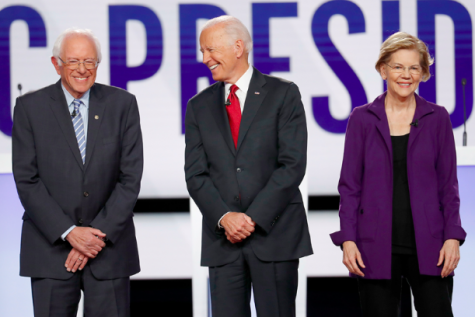 For the Republican Party, President Trump is the obvious frontrunner. It's incredibly unlikely that another candidate will score the party nomination, but there are three more notable candidates seeking the presidency: Mark Sanford, Joe Walsh, and Bill Weld. Again, it's very difficult to run against an incumbent president, for a variety of reasons. Donald Trump has a great deal more name recognition,  as well as the finances to run a far-reaching campaign. Trump's approval rating has dropped to 41.5%, so he definitely does need to put in the effort if he wants to be re-elected.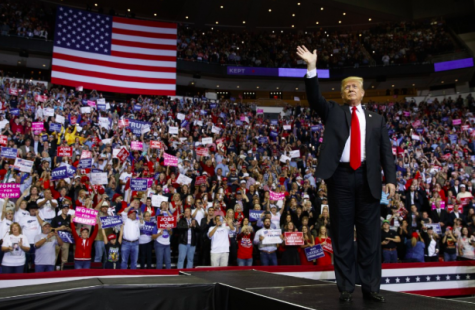 While the two major parties are going to be the ones to watch this year, the Libertarian Party and the Green Party are also active. Green Party supporters have much in common with more liberal Democrats, such as Sanders. Libertarians have taken to supporting the 2016 Libertarian Party Vice-President nominee Bill Weld on the Republican ticket, or Democrat Andrew Yang. Libertarian John McAfee, known for his anti-virus software company and eccentric personality,  has been gaining attention lately, and his cryptocurrency-focused campaign is definitely a unique platform. New York politician Howie Hawkins seems to be a popular choice for the Green Party, putting the fight against climate change at the heart of his bid. However, it's still unclear how these parties will affect the election.
About the Contributor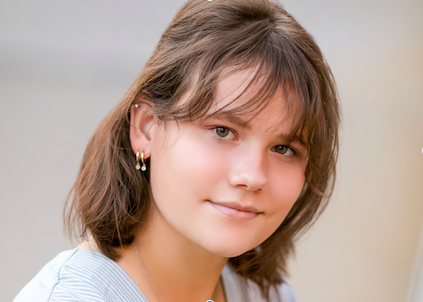 Isabel Brandt, Opinion Editor
Isabel Brandt is a current senior and the editor of the Opinion section. This will be her third year writing for the Visitation Voice, and her second year...