Self-Care Ideas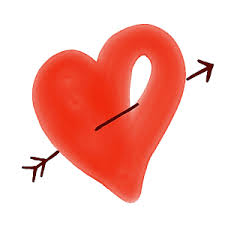 Self care is an essential part of keeping a balance in life and recharging for work and life ahead. COVID has allowed us to have some more time away from people, which although is very hard at times, can allow us to have some time to ourselves. Self care can mean so many different things, and although the following list describes only a small amount of the endless self care opportunities, it is a great place to begin and get inspired for whenever you need a positive recharge or relaxing moment. 
Bake a treat
Chocolate chip cookies are a classic. Sometimes it can be even more fun to make them than to eat them because of the warm oven, delicious dough, and fun while following the recipe. 
Valentine cake is another great option for those looking for some color and fun. Even though Valentine's Day has long passed, the desserts can certainly remain. The pink, red, and white color combination makes for such a positive and heartfelt gift for others or yourself. Don't forget about the decorating! 
Face mask or bath bomb
Oftentimes when I think self-care, I think about things like face masks. Although there are so many other things to do rather than just beauty treatments, bath bombs and face masks can be a lot of fun. Da Bomb bath bombs is a wonderful brand of bath bombs that was started by two teenage girls. I think it's so cool to support a business made girls our age. Plus each bomb has a surprise trinket inside!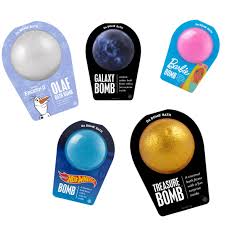 Read a book or magazine 
With all the technology and school reading we encounter everyday, it can be hard to remember that we can actually read for fun, and these materials don't have to just be books. For magazines, I highly recommend the Food Network magazine. There are plenty of fun pictures, recipes, and stories that will completely take your mind off of everyday life. For books, Ella Sukup's Visitation Voice article "Books to Read in 2021" is a great place to find some encapsulating reads.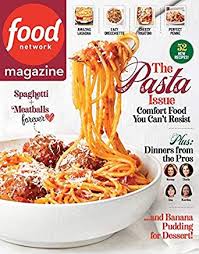 Craft 
Vision boards can be a great way to express your creative side and can be a relaxing activity for those who like to organize and think. These boards are a great place to put life goals, pictures or pets, favorite pictures with friends, or locations you aspire to travel to, all on the same page. It can be very fun to make and also look at for inspiration for many months to come. The great thing about a vision board is that it's all about you, so you can make it with any rules or ways you want!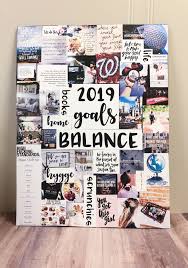 Light a candle 
This simple task can be very relaxing, and is something you can do anytime. Even though it may seem small, lighting a candle can be fun, especially if you don't do it often. Bath & body works recently came out with a candle store called The White Barn Shop. These candles are often on sale, and have a variety of smells. It can be fun to get a matching one with your friend to have a bonded self-care.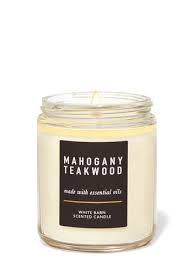 Watch a show movie 
Watching TV may not seem like self-care, because it's common to use TV as a procrastination tool or distraction. But using shows and movies as some time to yourself can really help recharge and be quite enjoyable, especially when there is an amusing plot. 
McFarland USA – As Sra. Rosas' spanish ⅘ class can recall, this heartfelt movie based on a true story highlights the highs and lows of a high school cross country team and their new coach. This movie was so good that I watched it twice in one week. 
Blown away – Sonja, A Junior here at Vis, recommends this reality tv show about competition glass blowing. This light hearted yet passionate show digs deep into the glass blowing community and is great to have on as a background show or can also invoke all of your attention.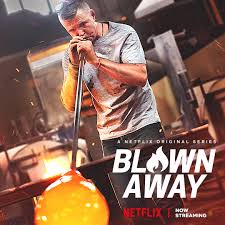 Make a coffee or tea
Not only does a little caffeine help you wake up a bit, but it can also just be a tasty treat, or something you can indulge in for fun instead of drinking coffee on the way to school or work. Remember the whipped coffee trend during the first months of quarantine? Bringing that back can be a lot of fun!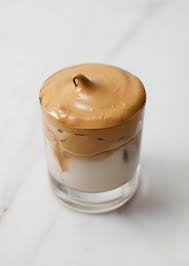 Stretch or exercise
Moving your body releases endorphins, which are chemicals that make you feel happy. Helping your body out a bit can help yourself as a whole with your body and mind. I recommend putting on some fun music and setting a timer for two minutes for each leg and arm to stretch, or going on a power walk around the neighborhood.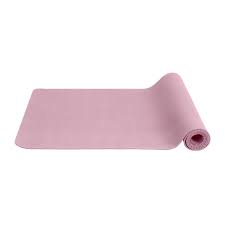 Meditate
There are so many resources out there to help with meditation. From self-guided meditation, to youtube videos, to apps, meditation can help open your mind to think, or help you sleep, depending on what your intentions are.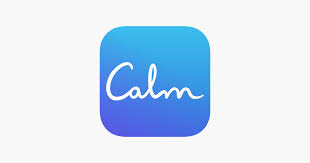 Write
Writing is one of my favorite things to do. If you don't write often, you might be surprised at how relaxing and powerful it can be. Writing may not be for everyone, but there are so many different types of journaling and writing that you can try. Short phrases, or "small sentences" as I like to call them, are a great start. Some small sentences include: 
5 things you love, 
3 things you're grateful for, 
two goals for the week,
 or 1 influential woman in your life. 
It can also be fun to write a little longer and find a prompt to write a quick paragraph about. That way, you can get deeper into what you're writing about and have more time and topics to reflect on. Some prompts to get you started include: 
What has made you angry this week? 
How do you strive to be similar, or different from, a parent? 
Talk about the most recent skill you acquired. 
Should kids be allowed to have tablets and phones in school? 
Write your greatest hope for the future. Just one. 
About the Contributor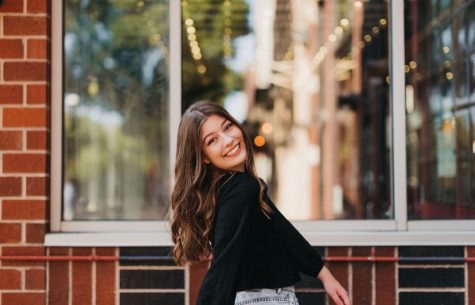 Camden Wright, Co-Executive Editor
Camden Wright is a senior and the Co-Executive editor of The Visitation Voice. This is Camden's third year working on the paper and her second year in...