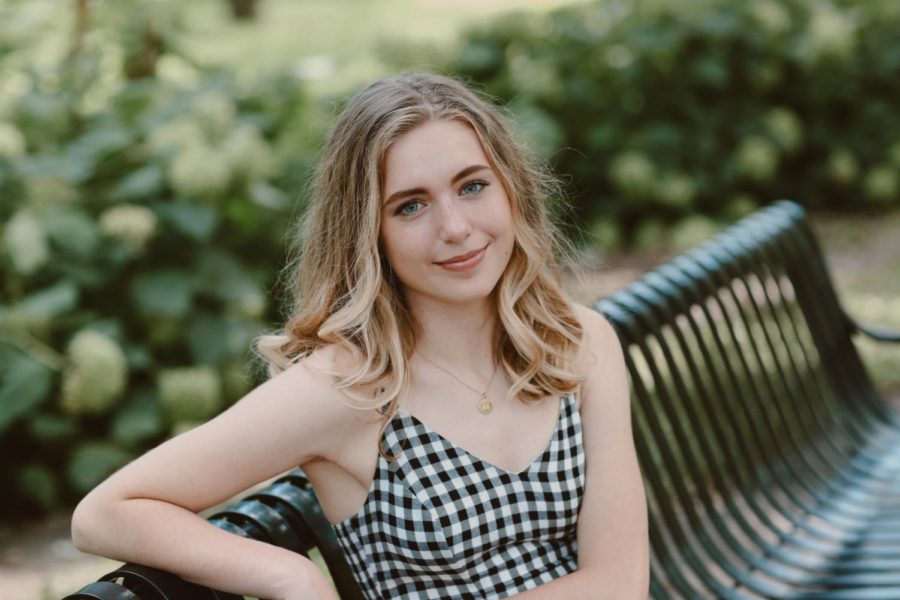 Maggie Doran, University of Denver
"There are two things in my life that I strictly live by. #1: Be where your feet are. In other words, live in the present. If you want to get the most out of high school and of life, follow this advice so that no moment slips past you. #2. Step outside of your comfort zone. Although it can be hard, experiences that stretch your level of comfortability are oftentimes the way you will find new things you enjoy. When I was a freshman, I knew nothing about law. I didn't even have much of an interest in it. Then, I went to the vis activity fair and decided to attend a mock trial practice. By my senior year, I was a captain of the team, 3x varsity member, and 2x state tournament participant. Now, I am going to college to study political science and later go to law school. Try new things. You will be grateful that you did."
Caroline Doran- the highlander, the farthest spot from school in the parking lot, and the aux. You're welcome. I also will you the role of being our cat's best friend when I'm gone. This means you have to feed her. I will you the confidence to know that you are enough. Always. I love you liney.
Clare Olson- "E girls are ruining my life"
Lauren Reppenhagen- being the funny one in French class and being the driver/mom of the group.
The trio listed above: a free pass to my dorm room. Blasting One Direction in the car. Being the most iconic trio at vis (passed down from Izzy, Alice, and myself)
Ava Kirr- hugs!!!
Lindsay Iverson- shamrock shakes, pitbull jam sesh's, the mock trial team, and my legacy as a captain. As always, remain calm and try not to cry.
Sarah Kodama- the seat of first chair in the orchestra. Remember to be kind to the new freshmen each year and remind everyone to be quiet when the wonderful Ms. McGuire is speaking 🙂
Chrisarely Aguirre-Omana- my St. Louis dodgeball jersey. A senior gave it to me when she graduated and I hope you will do the same someday. Wear it with pride and ROLL COUGS. Thanks for being the best little sis<3 I love you so much!