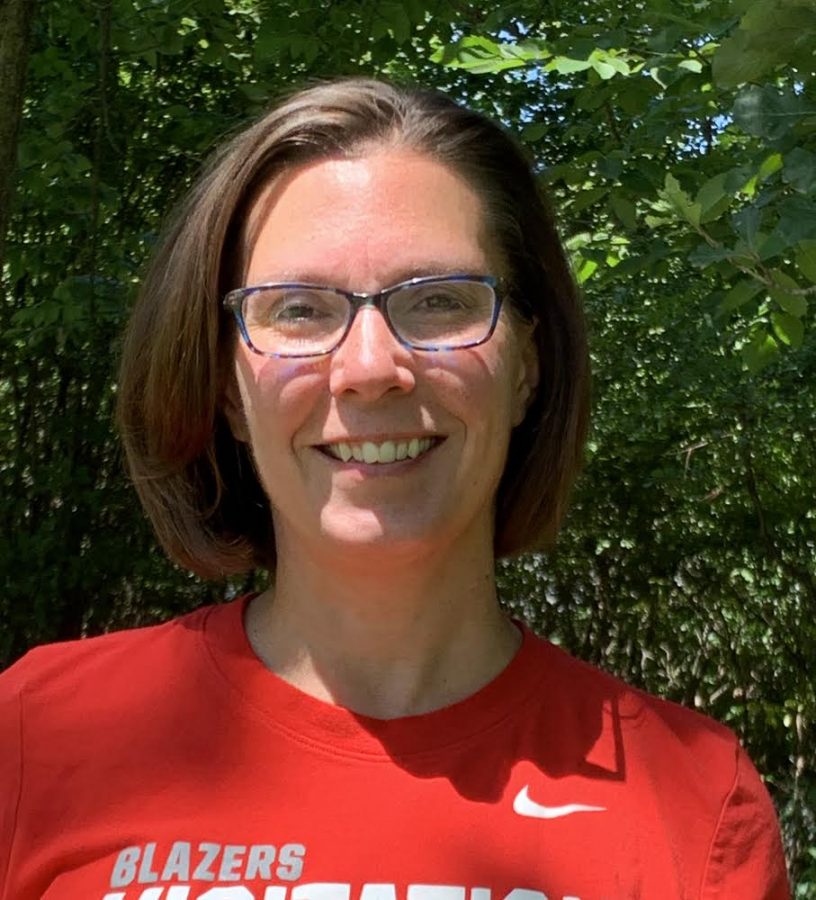 Mrs. Linscheid- Counseling Department
 Mrs. Linscheid- Counseling Department
I really enjoy hanging out with my two boys who are 15 and 12 years old. This past summer I did a lot of walking around the neighborhood to stay active. I spend most of my time driving my boys, and I like reading, but I probably spend too much time surfing the internet when I really should pick up a book! 
Q: What habit do you have now, that you wish you started much earlier in your life?
A: Eating breakfast. It's just a good start to your morning.
Q: What's one thing that can instantly make your day better?
A: An unrequested hug from my kids!
Q: What is your favorite family tradition?
A: We always get DQ blizzards on Valentine's Day. 
Q: What about your work brings you the most joy?
A: I really like watching kids succeed and knowing that I played a small role in that. It's fun to see them soar. Similar to coaching diving. I love it. I've been coaching for so long, and much like I enjoy my job, I have always loved watching people achieve their goals and as a coach, I get to help people figure out what their goals are and then help them to try and reach them. It's very fun to be a part of that journey!