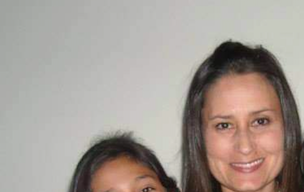 Señora Sanabria- Spanish Department
Señora Sanabria- Spanish Department
A: I majored in graphic design and taught Illustration and Drawing Techniques back at home (Columbia) for two and a half years and I have been teaching Spanish in Minnesota for eight years and then English in Columbia for 13 years. Now I teach Spanish 1 and Spanish 2 here at Visitation. 
Q: What about your work brings you the most joy?
A: I really like the interaction with students and being able to help them learn the language and practice those skills such as speaking and listening, but the interaction is what I enjoy the most. I love being able to be a resource to improve their language skills. 
Q: What was the last movie you watched? What did you think about it?
A: I watched "Amores Modernos" (Modern Love), it's a Mexican movie I watched last week. It's about five different relationships. A father and his sons and daughters and how relationships change over time. 
Q: What is one of your biggest fears?
A: I have always been afraid of worms. I think that they are disgusting and sometimes I dream of worms, it's really bad. 
Q: If you had to eat one meal for the rest of your life, what would it be?
A: I eat oatmeal everyday, so I wouldn't mind eating it for the rest of my life. I really like oatmeal! I eat it with milk and mix in fruit. That would be a good meal!