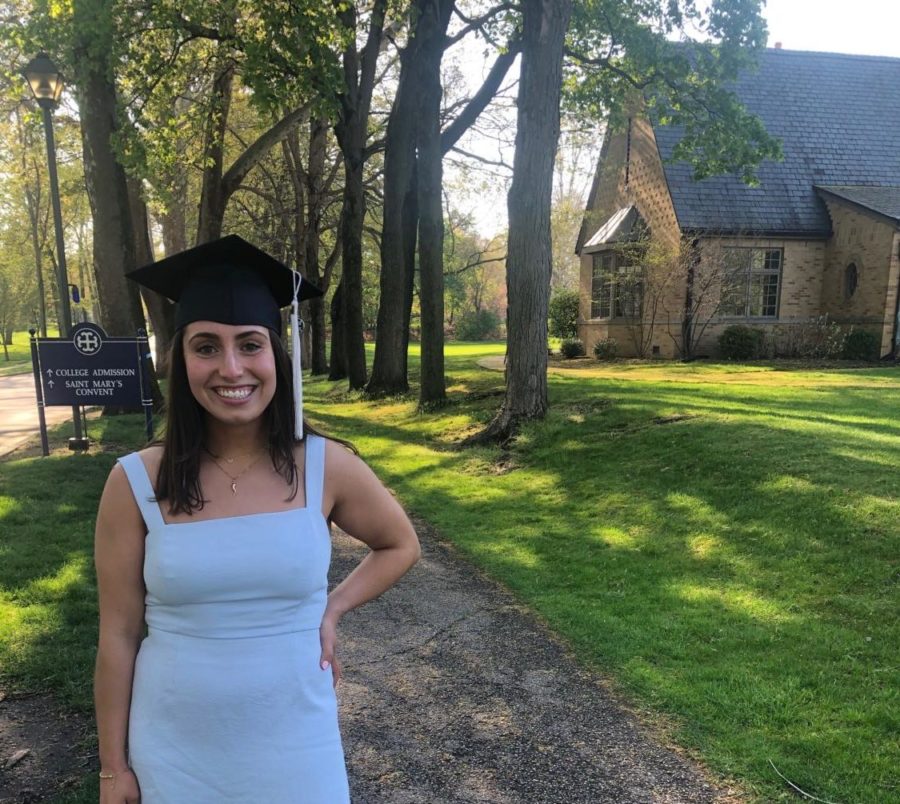 Isabella D'Aquila '17
What are you doing currently?

I graduated from Vis in 2017, and I'm currently finishing up my senior year at Saint Mary's College! I'll graduate with a double major in Humanistic Studies and Communication Studies at the end of May. While I've been at Saint Mary's, I've worked in the campus Writing Center as a Writing Tutor. After graduation, I'm going to graduate school at the University of Notre Dame to get my Master's of Science in Management.

How has your experience at Visitation shaped your life?

I think the most pivotal thing I learned at Vis was a confidence in myself that I found through the all-girls environment. Gender was never a consideration for me in determining whether or not I could accomplish something; because I was surrounded by so many strong and inspirational girls and women every day, I believed that women could do anything. I chose to go to an all-women's college because of this amazing confidence I developed at Vis. It might seem cheesy and trite, but I feel so blessed to have understood the true power behind female strength at such a young age.

What would your advice be to current students at Vis?

Pursue your passions. Don't follow the academic or professional track that you think is societally the most accepted. Instead, find something that truly excites you and find a way to integrate it into your life. Whether it's art, literature, science, math, it looks different for everyone but it will make your college experience much more fruitful and enriching. Going to class and doing homework every day will feel less like a chore and more like a privilege because you're engaging with material that you genuinely love.