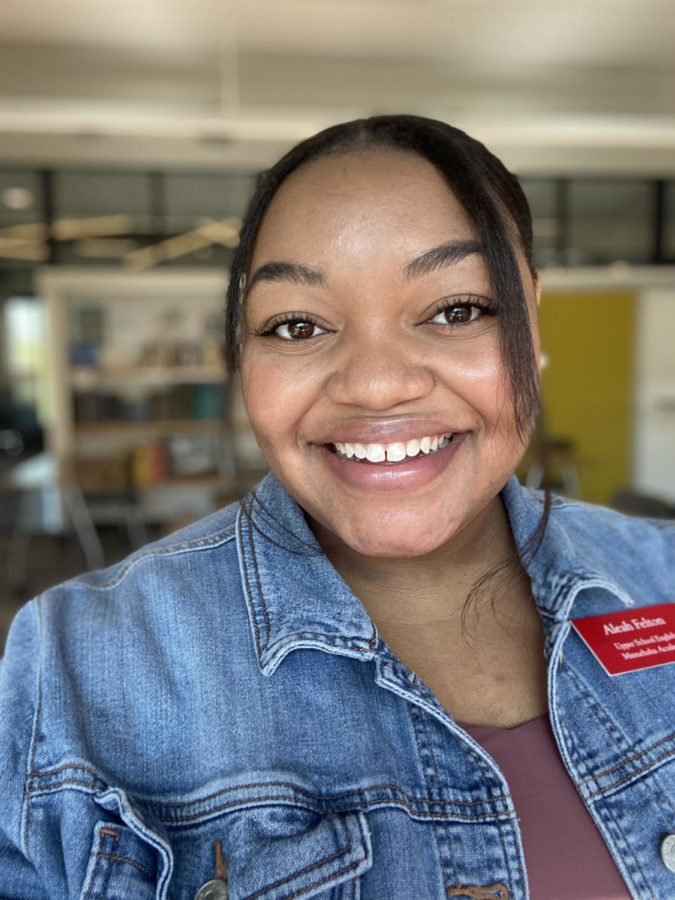 Aleah Felton '16
What are you doing currently?

I'm a 2016 grad from Vis! After a pretty quick turn of events, I ended up switching from the University of Minnesota Twin Cities, attending Gustavus Adolphus College in the fall of 2016. I graduated in 2020 with my degree in Communication Arts, Literature Teaching, which is just a fancy way of saying Secondary English Education. I'm now working as a 10th and 11th grade English, Language Arts teacher at Minnehaha Academy Upper School!

How has your experience at Visitation shaped your life?

There was a quote, my senior year, that hung up in Mrs. Hagerty's room, which fully encapsulates what I learned at Vis: "Well behaved women seldom make history." I learned that as a woman, my voice deserves to be heard, no matter what anyone might say or do to stifle it. As a young, black woman at Vis, I learned how impactful it can be to buck against the system in order to be seen and heard. I take these lessons with me every single day and use them to prompt my own students, asking questions like, "when was the first time you felt your voice was truly heard?" Using novels from the classic canon and from authors of diverse backgrounds from both present-day and the past, I have tried to help foster critical conversations that cause my students to not only listen to the voices of those whose works we read but also the many, diverse voices of their peers, helping recognize the importance of listening to understand rather than respond.

What would your advice be to current students at Vis?

Your voice, as students, holds more weight and influence than you might think. Use it. You deserve to be heard and recognized.