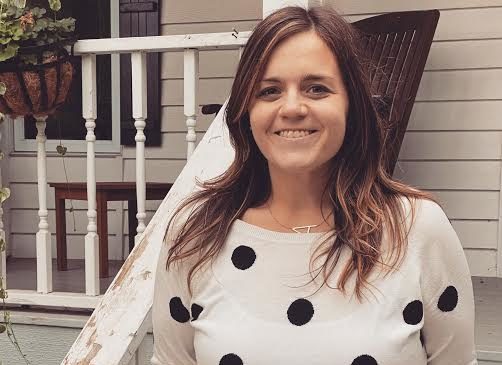 Abby Misukanis '05
What are you doing currently?

My name is Abby Misukanis. I am a 2005 graduate of Visitation. I went on to Saint Catherine's University after graduating and earned my Bachelor of Science Degree in Elementary Education with a Middle School Specialty in Mathematics. I am in my 10th year of teaching. I currently teach 5th grade at Dayton's Bluff Achievement Plus Elementary School in Saint Paul.

How has your experience at Visitation shaped your life?

I remind myself every day of how lucky and blessed I am to have been given the opportunity to attend Visitation for six years. During this time, I learned so many different things not only academically but socially as well and made lifelong friends. To choose just one or two things that helped shape who I am today because of my time at Visitation is really tough. There are so many different experiences and lessons learned that I walked away with when I graduated which have truly shaped who I am today. If I were to choose just one thing to explain and share it would be that one of the greatest lessons I learned from my time as a student at Visitation is to never give up and believe in myself. I was lucky to have so many wonderful, dedicated, and caring teachers who not only taught me these lessons but modeled them as well. They believed in me and never gave up on me when it got hard. This is something I will forever be grateful for. As a teacher myself, I find that these are practices and lessons I try to instill in my students. We all encounter challenging times and hard things in life, but we must remember that we must believe in ourselves to be the most successful. Each teacher I had instilled in me values and ways to be a critical thinker, a problem solver and demonstrated the importance of the gentleness of the Sisters and Salesian Spirituality.

What would your advice be to current students at Vis?

There are many different things I would love to share and advice I want to give! Here are just a few! Take advantage of every single opportunity you are given both academically and socially! Try things that spark your interest. Take chances, don't let there be any regrets when you graduate! Have confidence in the choices you make. Live in the moment!