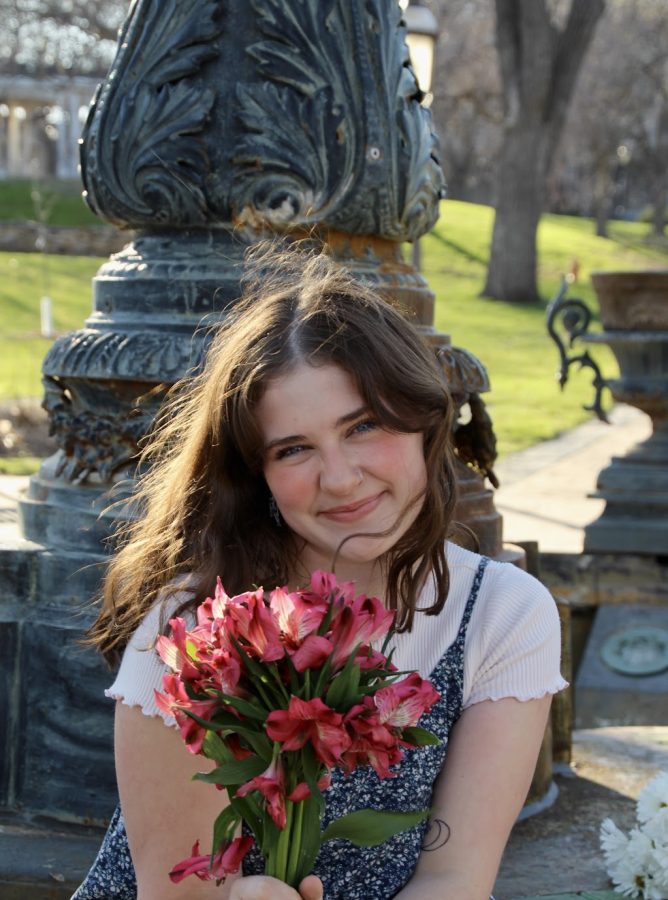 Summer Ahartz, Drake
Maura McMahon, I will you the prettiest of my flowers, and the boygenius Instagram.
Lily Callanan, I will you only the best of the atypical edits, #1 driver, and a special place in my heart for our costume gossip sessions!!
Annie Swanholm, I will you the core memory that is Eddie.
Katie Nelson, I will you all of the best cure songs and the title of having a better music taste than me (this is a big moment for me and my pride, treat this title well).
Maia Sutton, I will you all of my confidence that you will make it to Broadway.
Hazel Brockman, I will you peaceful car rides as you will no longer have to hear my endless rants.
Gracie Peterson, I will you my Katie vest and the sun because you make everyone feel happy.
Hannah Choi, I will you champion of the circle game in Spanish, and know that I'm so excited to see the human you grow into!