How to Sew a Mask at Home!
This is a slideshow with instructions on how to make a mask at home. When the pandemic first started it was hard for me to get my hands on a mask. In April and May, I was working during the lockdown at Bachman's which is considered an essential business. I wore these homemade masks everyday to work and I never had any problems. These masks were comfortable and stayed on my face all day long. The template that I used can be found below. Hope you enjoy!
Mask Template link:
https://www.craftpassion.com/wp-content/uploads/2013/08/face-mask-pattern-rev3.pdf
About the Writer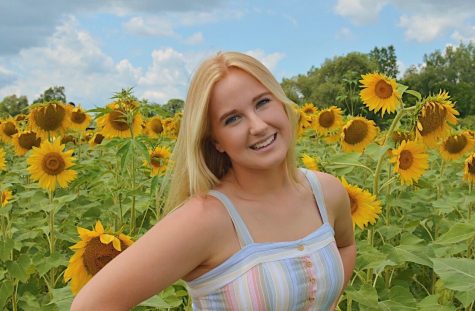 Elle Klein, Freelance Editor
Elle Klein is a sophomore at Visitation and is a Freelance Writer for the Visitation Voice. In Elle's free time she enjoys sewing and crafting anything...