The Museum of Russian Art; A Hidden Cultural Gem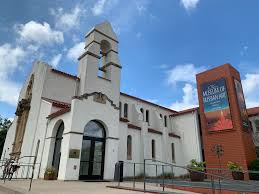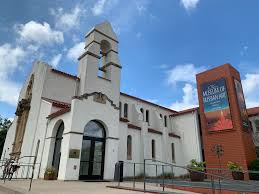 отмечать культуру, or celebrate culture, is a phrase I would hear every Christmas when I would receive a new Matryoshka doll from my grandmother. As my collection expanded to 15 dolls, (having lost one), I began to look into the meaning of these dolls and the phrase I would hear each year. Matryoshka dolls, or "Russian nesting dolls," are a piece of Russian art associated with legacy and family. What may look like one wooden doll from the outside, is really a a combination of multiple dolls with similar features within one another. Although I had
always admired the beauty of these Russian dolls, I never new the significance until I asked my grandmother last year. She said each doll within the other represents legacy that Russian women pass down to one another and she gives me these dolls to symbolize her legacy that is carried down to me. It never occurred to me how beautiful and symbolic this doll was, and I began to question what other beautiful art and tradition I am missing out on. 
My journey to explore Russian culture and art lead me to the Museum of Russian Art right here in Minneapolis, MN. I wanted to learn more about Russian tradition and female empowerment through art, because the Matryoshka dolls to me showed female empowerment through legacy. I went to the museum during a exhibit showing female artist's work from the Kolodezei Art Foundation. There was a variety of different media including paintings, prints, and porcelain dolls. These diverse art pieces showed different perspectives of women in Russia when fighting for equality. By visiting the Museum of Russian Art, I was able to dive deeper into the Russian culture that my grandmother was sharing with me. 
The exhibit displaying Russian feminist art was a great way to dive deeper into Russian art and culture, but the great thing about the Museum of Russian Art is that the exhibits are always changing and displaying new art. Currently, the main exhibit at the Museum is called, Leaders and the Masses: Mega Paintings from Soviet Ukraine. This exhibition features thirty-seven Soviet-era paintings that highlight a recent donation to the museum from the Jurii Maniichuk and Rose Brandy Collection. Maniichuk worked in Kyiv, Ukraine during the late 1900s in the Ukrainian Government. At that time, socialist art was no longer welcomed in Ukraine and the works were in danger of being destroyed. Maniichuk saved these works and brought them into the United States in 1999.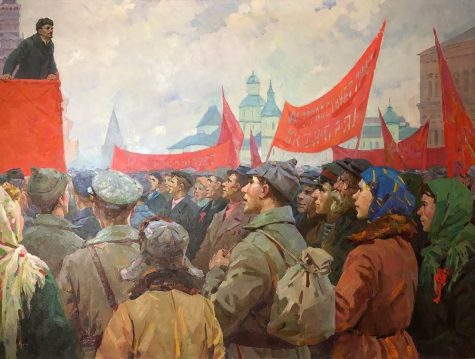 While visiting the museum, not only does one get to look at the art, but one can also learn about the culture from the meaning and time period behind the art. I look forward to visiting this new exhibit at the Museum of Russian Art to learn more about Ukraine socialist art that was not welcomed. If you are interested in the beauty behind the Russian art at first glance like I was with the Russian nesting dolls my grandmother gave to me, I encourage you to dig deeper into the fascinating culture that is portrayed at the Museum of Russian Art. Although not well known among many, this hidden gem shows an array of gorgeous and educational pieces of art. 
About the Contributor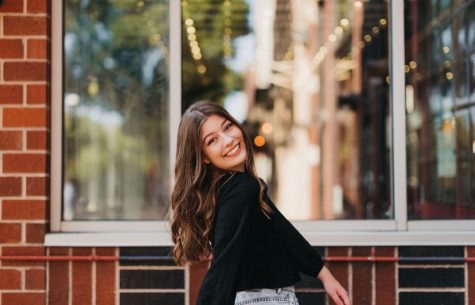 Camden Wright, Co-Executive Editor
Camden Wright is a senior and the Co-Executive editor of The Visitation Voice. This is Camden's third year working on the paper and her second year in...