Little Women, Big Message
On Friday, November 9th, VISTA Productions debuted this year's fall play Little Women. From the wonderful costumes to the beautiful songs, the show not only highlighted the talents within Visitation, but celebrated the sisterhood that permeates this community. The special bond between the four March sisters, played by Laura Breyen, Xuan Nguyen, Ella Bovee, and Grace Michel, perfectly encapsulated the true spirit of Vis.
As one of three sisters in my own family, I felt that the interactions on stage between these young women were genuine and meaningful. The scenes were captivating and the solos showcased the glorious voices of the leads, including Abby Thompson and Taylor Reim in addition to the four sisters.
A theme that resonated throughout the play is that true sisterhood is about lifting each other up and erasing the stereotypes that female relationships are frail due to cattiness and insecurities. The impeccable acting reflected the actualities of family relationships by realistically acknowledging that arguments and misunderstandings can occur, yet siblings can rise above pettiness and treat each other with care and concern. Similar to the strong sisterhood that pervades Vis, each March character's show of support for her sisters, expressed through unconditional love, was anything but little.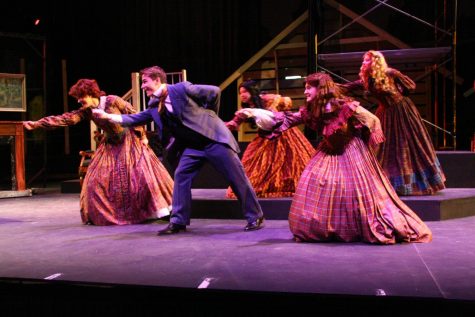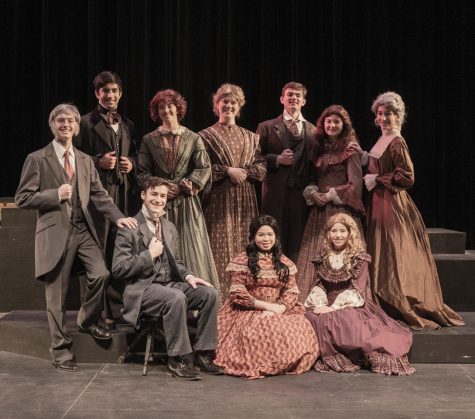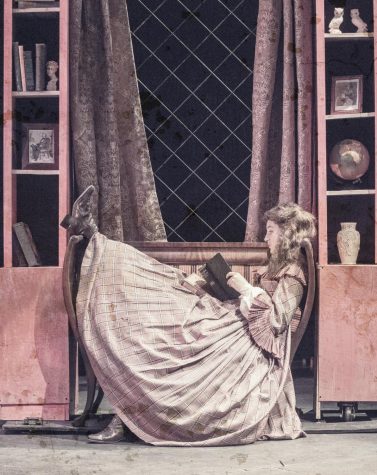 About the Writer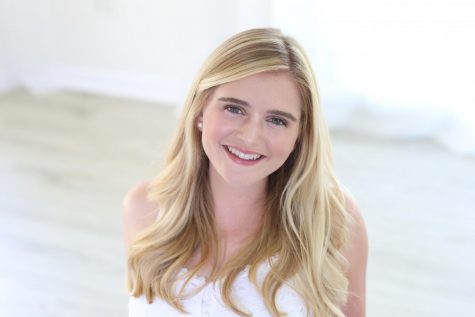 Clare Pryor, Executive Editor
Clare Pryor is an executive editor of the Visitation Voice this year, having served as a writer for the newspaper for the past three years. She is also...