They Speak for the Trees: The 2019 Climate Strike and UN Climate Summit
"
My message is that we'll be watching you…"
— Greta Thunberg
Over 7.6 million people. 185 countries. One worldwide climate strike. On September 20, 2019, people from all over the planet, in cities big and small, banded together in protest to raise awareness about the alarming impact of climate change on our world. The Global Climate Strike was an outspoken movement, organized prominently by youth leaders. Strategically, the worldwide event occurred before the UN Climate Summit, where, three days after the protests on September 23, sixteen-year-old climate activist Greta Thunberg gave a passionate speech about the dire state of the planet, criticizing the delegates for their lack of action. The abundant media coverage surrounding the events of "Climate Week" not only brought the world's attention towards the alarming issue of climate change, but to the potential power of younger generations to lead movements and effect change.
Starting on September 20, students rallied in the streets of cities worldwide to demand fast action from their respective governments. According to the official website for the Global Climate Strike, supporters of the crusade worldwide called for an end to fossil fuels, ceasing the burning of the Amazon rainforest and rainforests in Indonesia, and "immediate transition towards just and equitable 100% renewable energy." The protesters' handmade signs had cheeky slogans, evidence of the innovative spirit with which they confront the issue, or perhaps a sign of their youth. And it wasn't only students who protested. Teachers, parents, and people of all ages joined in to let their voices be heard. 
But what did all this mean? The protest, timed specifically to be held three days before the UN Climate Summit on September 23 was aimed especially to impact the UN delegates and world leaders. The UN Climate Summit was part of the annual United Nations General Assembly held in New York, where delegates from all 193 member countries of the UN gather to make decisions about international issues. And in accordance with the grim outlook of many recent studies, The UN Climate Summit website paints a bleak picture of the environment, citing the problems of fossil fuel emissions, record temperature highs, rising sea levels, melting ice, and the societal impacts of climate change on human health, food supply, and air pollution. However, the page also emphasized how UN Secretary António Guterres came to the Climate Summit with an agenda to discuss how each nation will go forward, making concrete plans to improve their respective contributions to alleviating worldwide climate change by 2020, decrease greenhouse gas emissions by 45%, and even going as far to project an idea of zero net emissions by 2050.
"
Dear friends, there is a cost to everything. But the biggest cost is doing nothing."
— António Guterres
As such, at the UN Climate summit itself, many promises were made from both governments and private companies. In a series of short, three-minute speeches, over 65 different countries such as France, Germany, and India, vowed to take more action towards net-zero emissions under Paris Climate Agreement from 2015, and over 300 multinational corporations pledged to further advance the development of renewable energy and clean transportation. 
However, critics noted the loftiness of such goals, emphasizing how many countries are currently unable to meet their quotas from the Paris Climate Agreement, or how they depend on environmentally harmful industries such as coal. Even despite the assurances of the ambassadors and business representatives from around the world, their contributions can only do so much. According to the EPA, China and the United States have the highest emissions rates, and both countries were relatively unforthcoming on the climate issue, leaving many unsatisfied.
Empty promises and anger with bureaucracy are exactly what motivated the protestors, mostly young people, passionate about their future and angry at their governments. Taking matters into their own hands, they demanded action and demonstrated their frustration. And echoing their message, as Greta Thunberg passionately expressed to world leaders at the summit, 
"
The world is waking up. And change is coming, whether you like it or not."
Sources
https://globalclimatestrike.net/7-million-people-demand-action-after-week-of-climate-strikes/
https://www.washingtonpost.com/climate-environment/2019/09/23/countries-promise-more-aggressive-action-un-climate-summit-is-it-enough/
https://www.washingtonpost.com/climate-environment/2019/09/20/millions-youth-around-world-are-striking-friday-climate-action/
https://www.washingtonpost.com/weather/2019/09/25/key-takeaways-new-un-climate-report-earths-oceans-glaciers-ice-sheets/
https://www.un.org/en/climatechange/un-climate-summit-2019.shtml
https://www.npr.org/2019/09/20/762629200/mass-protests-in-australia-kick-off-global-climate-strike-ahead-of-u-n-summit
About the Writer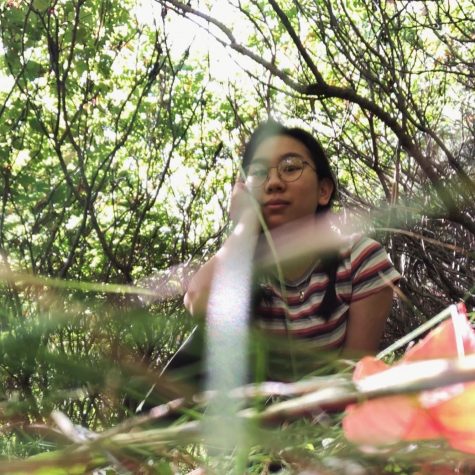 Noel Wang, Co-Executive Editor
Noel Wang is a Co-Executive Editor of the Visitation Voice. She has a passion for words and languages, studying Spanish and Chinese in school. While she...