Announcing ELOCUTION, A New Podcast by The Visitation Voice
ELOCUTION, a new podcast hosted by the Co-Executive Editors of The Visitation Voice, welcomes you to a conversation on society both At Large and Quite Local. Join us if you're looking for thought-provoking ideas through the lens of two Visitation students, and stay tuned for more episodes to come!
In this episode, Edie and Noel discuss
Gender power dynamics
Explaining vs. mansplaining
Teaching about race and performative allyship
Isabel Wilkerson's book, Caste, and America's racial hierarchy
Our evolving language around gender and sexuality
The "diversity" of Gen-Z and the generations to come
The beauty of "Be who you are and be that well"
Visit our official podcast website on Anchor for more listening options, including Apple Podcasts and Spotify!
About the Contributor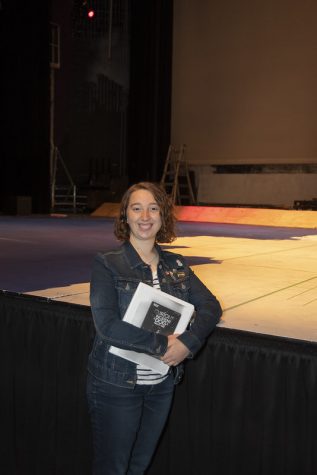 Edie Weinstein, Co-Executive Editor
Edie Weinstein happily occupies the position of co-executive editor of the Visitation Voice school newspaper.  In the past year, Edie acted in CLIMB Theatre's...