Thrifting Your Way Through the Twin Cities
Have you been wanted to shop more sustainably? Or even just spend less money on cute clothes? Thrifting is a wonderful way to reduce textile waste, spend less money on clothes, and support local Twin Cities businesses! As a Minneapolis native and thrifting addict, here is my list of the best thrift stores that the Twin Cities has to offer!
Rewind in North Mpls
2852 Northeast Johnson Street, Minneapolis, Minnesota 55418, United States 
https://rewindminneapolis.com/ 
Rewind is one of those places that I am a little gatekeep-y about. It is located in North Minneapolis on Johnson and is right by a cute little café/coffee place. The prices are very reasonable, and they have a mix of vintage and contemporary pieces. What truly stands out is their accessory section (it is unmatched) They have a huge table filled with trendy earrings, necklaces, bracelets, hair clips, and rings. It takes me so long to pick which I will take home every time I go. They also have free stickers at checkout! Definitely check them out next time you're in North Minneapolis.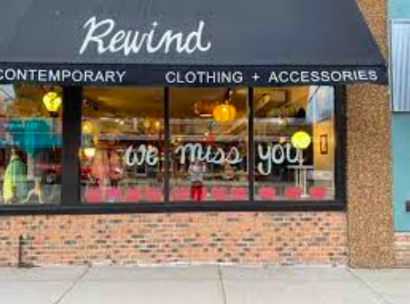 Nu look consignment in South Mpls 
4956 Penn Ave S, Minneapolis, MN 55419 
https://www.nulookconsignment.com/ 
If you are looking for name brands, Nu Look is the place for you. It is right by Lake Harriet, making it super convenient if you live in Edina or Richfield. Every time I go, they have so many new items, and the racks are always packed with good finds. The lower level of the store has sale items, but even without the sale, the clothes are on the low-end of the thrift price range. AND after a certain amount of days clothes will be automatically half-off which is really nice! The store is geared more towards millennial fashion, but it is still easy to find something cute and trendy. PLUS, there is a super cute Italian restaurant next door!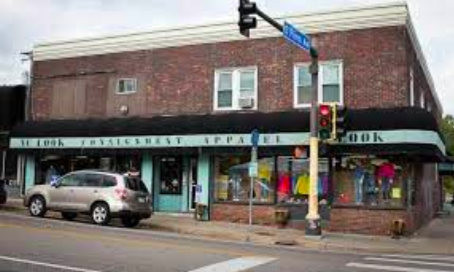 The Goodwill Outlet on University 
553 Fairview Ave N, St Paul, MN 55104 
https://www.google.com/maps?cid=10848257128784808077 
The Goodwill Outlet is not for the faint of heart. It is a warehouse-sized building with blue bins filled with Goodwill clothes that could not sell at the regular Goodwill. They are priced by the pound, and the more you buy, the less per pound. Whenever I go, it is about $1 per item of clothing. It definitely takes more time to find a treasure, but it is super rewarding and obviously inexpensive when you do. There are a lot of unofficial rules at the Goodwill outlet and so be mindful of regulars if you choose to check it out. This is one of my fav, fav, fav places to shop because I never know what I'll find!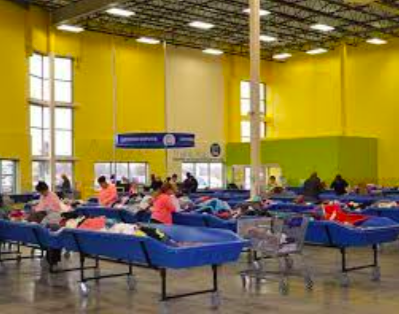 Buffalo Exchange in South Mpls
​​2727 Lyndale Ave. S. Minneapolis, MN 55408
https://www.buffaloexchange.com/ 
Buffalo Exchange is a consignment store with trendy teen clothing. Their prices are always low, and I can never leave without buying something. It is located on Lyndale and is by super fun restaurants. They have a wide selection of new, vintage, and gently used clothes and their accessories are to die for. Especially during the Halloween season, they're stocked with trendy costume pieces. PLUS, the dressing rooms are super cute. Buffalo Exchange also buys clothes from teens, so consider bringing in some old clothes!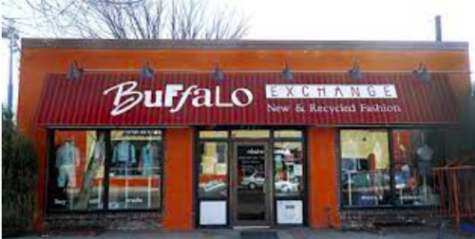 That's all for now, happy shopping!!!
mauh<3