Trail Mix: Prime Places to Take a Hike in Saint Paul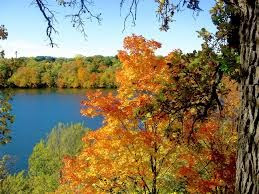 Hey, Upper School!! Can you believe it's already April?! The summer is quickly approaching, bringing long hours of sunlight, warmth, and freedom. Soon, Finals Week will be over, spring extracurriculars will wrap up, and classes will end. How are you going to spend all of this new spare time? You're probably not planning to start your English essay until at least mid-August, and though it seems unlikely, you'll eventually grow tired of binge-watching Netflix for hours. Why not go outside?
According to an article in Time magazine, "spending time outdoors, especially in green spaces, is one of the fastest ways to improve your health and happiness. It's been shown to lower stress, blood pressure, and heart rate while encouraging physical activity and buoying mood and mental health." Even taking 20-30 minutes to go for a short walk is greatly beneficial to your wellbeing. But where can you go to enjoy nature? Chances are you've walked up and down your street so many times during quarantine that you know all of your elderly neighbors by name… as well as the names of all their cats. And good luck hearing yourself think amidst the noise and traffic of bustling streets such as Grand Avenue and Ford Parkway. Believe it or not, you don't have to drive all the way to Lebanon Hills to find scenic routes for walking, running, or biking. Here are some beautiful local trails, streets, and neighborhoods in Saint Paul that are sure to please even the pickiest of pedestrians:
1. Mississippi River Boulevard 
The Mississippi River Boulevard pathway is an iconic Saint Paul route, well-known and beloved because of its easily reachable location. You can choose to follow the scenic path for a few blocks or a few miles, admiring the mansions situated along one side and the river on the other. The river road also provides access to Hidden Falls Regional Park and other trails, connecting to Shepard Road and to East River Parkway (both streets continue to follow the Mississippi River in either direction). Overall, this route is perfect for a casual bike ride or run, no matter the length, and bringing some friends is recommended.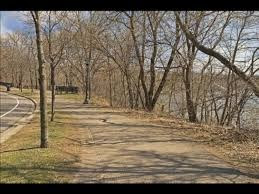 Location: Mississippi River Blvd (Starts at the north end of Shepard Road, ends at the south end of East River Parkway)
Length: about 5-6 miles
Business/Traffic: Fairly busy, used by walkers, runners, bikers, and the occasional car (although motorized traffic is currently minimized due to construction on certain parts of the road adjacent to the path)
Views: Offers stunning glimpses of Mississippi River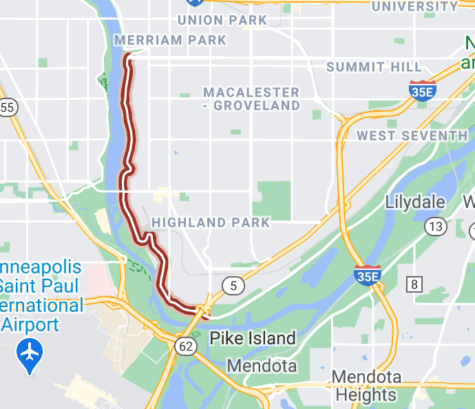 Trail Type: Paved, mostly flat
Side Note for the Strategic Hiker: There are many restaurants and shops located along Ford Parkway and near Summit Avenue, within walking distance of the river road, and once in a while, a bagpiper will play music at the Monument (the intersection of the Mississippi River Boulevard and Summit Avenue).
2. Mississippi River Greenway (North Segment)
Although it may not be quite as conveniently located as the Mississippi River Boulevard, the Mississippi River Greenway offers more seclusion, as it is detached from any main roads or motorized vehicles. The length of the trail is perfect for bikers, who can choose to travel to the end of the trail and back, covering over 26 miles, or turn around at one of the many trailheads to enjoy a shorter ride. Its proximity to the Kaposia Landing Dog Park also makes the trail very dog-friendly. Overall, this route would be perfect for an afternoon excursion, and packing a picnic is highly recommended.
Location: Starts at Simon's Ravine Trailhead (1308 North Concord Street, South Saint Paul, MN 55075), weaves through Kaposia Park to West Saint Paul, moves east to Kaposia Landing to become the Mississippi River Trail, and continues along the Mississippi River
Length: 13.34 miles from Simon's Ravine Trailhead to the point where the trail currently ends (future construction will likely be completed in 2021 or 2022 to connect and finish the trail, which will be about 27 miles long)
Business/Traffic: Busier than some trails but not too crowded, used by bikers, hikers, dog-walkers, and inline skaters (no motorized vehicles), open every day from 5 am-10 pm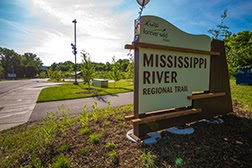 Views: Offers picturesque views of the Mississippi River, away from busy roads
Trail Type: Paved, smooth, well-maintained, fairly level with some hills
Side Note for the Strategic Hiker: There are no restaurants or ice cream shops along the trail, but there are multiple picnic areas, as well as restrooms, a museum, and several scenic overlooks.
3. Crosby Lake Loop (Crosby Farm Park)
Similar to the Mississippi River Greenway, the Crosby Lake Loop offers seclusion from noise and vehicular traffic, but it's a shorter route, making it better for walkers than bikers. The loop is located near the Mississippi River Boulevard with convenient proximity to neighborhoods such as Highland Park and Macalester-Groveland, and it's situated just across the river from Mendota Heights. This makes it an excellent nearby getaway from daily city life, and the beautiful scenery will not disappoint. Overall, this route would be perfect for a scenic jog or relaxing nature walk, and taking lots of selfies is highly recommended.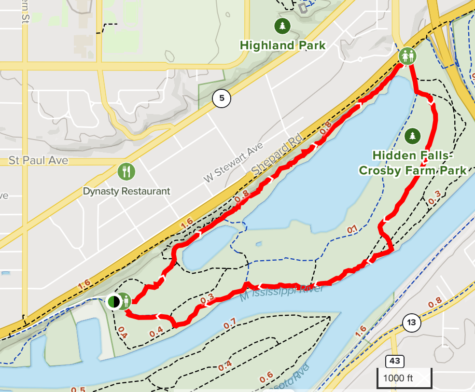 Location: 2595 Crosby Farm Road, Saint Paul, MN 55116.
Length: 3.3-mile loop around Crosby Lake
Business/Traffic: Moderate foot traffic, used mostly by walkers, runners, birdwatchers, and the occasional dog-walker, open every day from 7 am-10 pm
Views: Provides panoramic views of Crosby Lake, separate from busy roads
Trail Type: Mix of paved and dirt stretches of path, mostly flat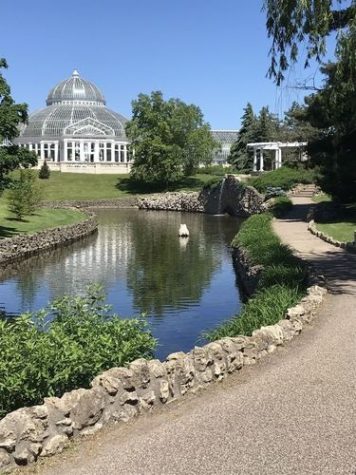 4. Como Regional Park
The Como Regional Park trails are some of the shorter routes detailed in this article, ideal for enjoying nature without having to travel a long distance. Situated in the heart of Como Park, (which features live music, mini golf, the Como Zoo, and lots of activities) these paths focus less on the hike and more on the experience. Two laps around the Lake Como Loop Trail measures just over 5 kilometers, the perfect distance for a tempo training run, but the crowded foot and bike traffic may pose a problem for runners trying to fit in a workout. Overall, these routes would be perfect for a nature walk and picnic, and dancing to live music in the summer is highly recommended.

Location: Near the Como Park Golf Course, which is located at 1431 Lexington Parkway North, Saint Paul, MN 55103 (take Lexington Parkway North until you reach Lake Como)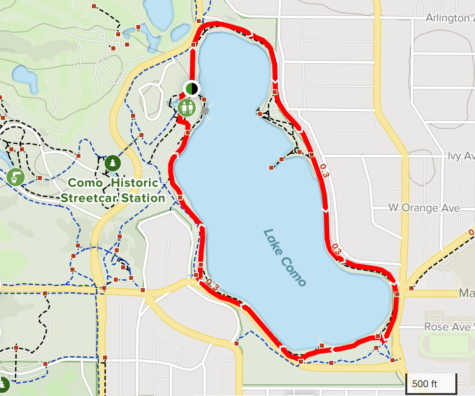 Length: Contains a total of 2.3 miles of paved trails, with multiple different loops that pedestrians can choose from (the two most popular routes are the 1.7-mile Lake Como Loop Trail and the 1.9-mile Como Park Loop)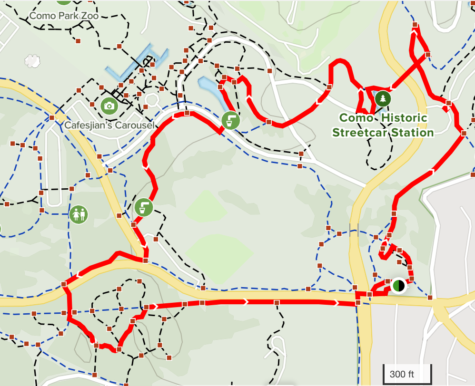 Business/Traffic: 
Lake Como Loop Trail: very busy, used primarily by walkers, dog-walkers, and bikers
Como Park Loop: less packed but still busy, used mostly for walking, running, and nature trips
(both trails are open year-round)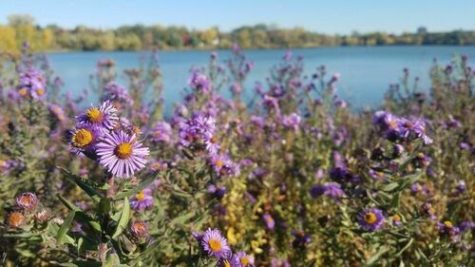 Views: The Lake Como Loop Trail provides charming views of Lake Como and gorgeous wildflowers; the Como Park Loop contains more architectural beauty, as well as views of the pavilion amidst the backdrop of Lake Como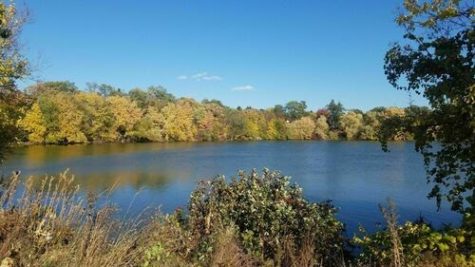 Trail Type: Mostly paved, well-marked
Side Note for the Strategic Hiker: Not only do these trails feature live music at the pavilion, multiple picnic areas, fire pits, and many other entertainment options, but they are also located less than a mile away from the Como Pool and the Original Malt Shop. What better way to cool off after a hike than with a swim and a malt? Or, you know, you could skip the hike… 
5. Fort Snelling State Park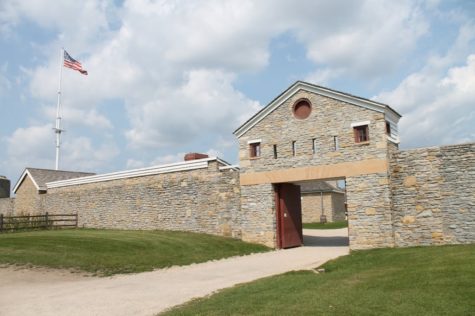 Of all the trail locations featured in this article, Fort Snelling State Park is arguably the richest in history. The park is situated slightly farther from the main Saint Paul area, across the Mississippi River and close to Minneapolis, but it's well worth the drive. There is so much to do and see at Fort Snelling, and visitors should carve out at least a couple of hours of time to get the full experience. Overall, these routes would be perfect for a day-long adventure (although shorter visits can also be planned for the convenience of the busier hiker), and bringing swimsuits and cameras is highly recommended.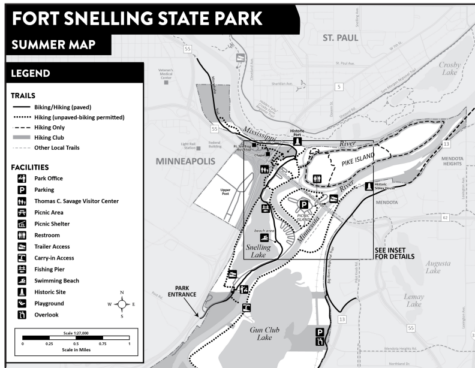 Location: 101 Snelling Lake Road, Saint Paul, MN 55111
Length: Contains 18 miles of hiking trails and 5 miles of biking trails, including the 3.6-mile Minnehaha Trail, the 3.9-mile Pike Island Loop, and the 2.3-mile Snelling Lake Loop
Business/Traffic: Very popular, although not very crowded because of expansive size, used by bikers, hikers, dog-walkers, and joggers in the summer, open daily from 8 am-10 pm
Views: Provides gorgeous views of the Mississippi River, Minnesota River, and Snelling Lake; wildlife such as deer, wild turkeys, and beavers can be seen
Side Note for the Strategic Hiker: In addition to exploring the beautiful trails and learning about the history of Fort Snelling, the park offers golfing, kayaking, canoeing, and swimming in Lake Snelling, and several picnic areas can be found throughout the park.
Note: The visitor center is currently closed until further notice.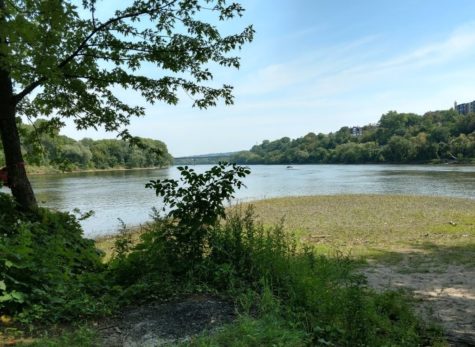 Sources:
Introduction:
Mississippi River Greenway:
Crosby Lake Loop:
Como Regional Park:
Fort Snelling State Park:
General:
Google Images

Google Maps