Assessing the Cult Classic Album: The Beastie Boys' Paul's Boutique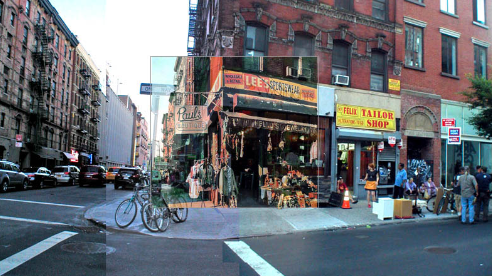 Paul's Boutique was the Beastie Boys' 1989 masterpiece. It was one of the most masterfully made albums of all time, but it flopped. Paul's Boutique followed just three years after their smash hit debut album, Licensed to Ill. Licensed to Ill was, essentially, a joke that wasn't received as such. The album went platinum in less than two months and was the bread and butter of frat boys and party girls around the world. After playing two world tours, the Beasties came back to America tired and burnt-out. By 1989, they had already gone through a painful lawsuit with their former friends and their record label, Def Jams. The band separated for a bit, but came back together, moving to L.A. and renting a huge mansion with the money from their newly-minted signing with Columbia Records.
This album was truly a passion project, and it showcased the Beasties' diverse music taste and their amazing lyrical and sampling skills. This album is full of perfectly warped and stitched pieces of music from all genres and artists. This album is their first album to showcase their knack for "self-made." The picture on the album cover was taken by Adam Yauch himself. All of the music videos from this album were directed by Yauch (under the name of Nathaniel Hornblower), including the music video for the disco-infused dance/rap song Hey Ladies, which was filmed partially in their Los Angeles mansion and most of the costuming was done with clothing that they found in a locked closet of the house. Overall, this album was a true testament to the Beastie Boys' abilities and became a true cult classic of albums.
At this point in 1989, they were widely considered as bad influences on account of the events that transpired around Licensed to Ill and the subsequent tour. Their main following was JDs and frat boys who thought that the very album created simply to poke fun at them was 'speaking to them' and 'understood them.' Since these were their fans, most of them didn't appreciate how remarkable of an album Paul's Boutique was.
Due to this album's failure, Columbian pulled back on their funding, which caused the Beastie Boys to downsize and get back to their roots, using their own instruments again and releasing Check Your Head in 1992. They went on to make six more original albums and three EPs before Adam Yauch's death from cancer in 2012 and truly created a sound that can never be recreated.