Bo Burnham's Magnum Opus: Inside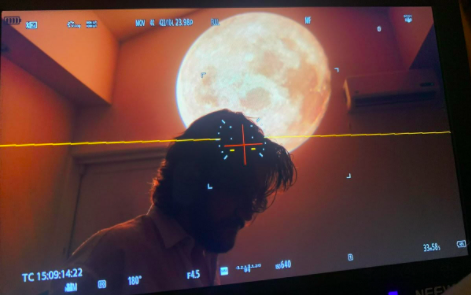 The night of June 2nd, 2020, the night before my final Spanish exam of sophomore year, I watched Bo Burnham's Inside for the first time. In all honesty, not the most effective way to spend my time during the last week of school, but I had heard the hype and wanted to watch it on my school-issued laptop. I've seen it many times since then, with the special opportunity to see it in theaters with a large group of fellow Bo Burnham fans, and I haven't been able to stop listening to the soundtrack or thinking about it. As a follower of Burnham's work for a while, from Netflix stand-up special Make Happy to directorial debut Eighth Grade, I was extremely excited for his return. He did not disappoint me.
Bo Burnham's work has often reflected upon feelings of anxiety and depression, and Inside deals with the same themes in a much more intense way. Written and performed over the course of the COVID-19 pandemic, Burnham explores themes of anxiety about being alone, the highs and lows of a capitalistic society, the dread that comes from being on the internet for more than two minutes, and the claustrophobia that comes from the inability to leave your room. The main audience reaction to the performance was a sense of deep reflection on our modern society and a sense of community in being able to relate to the work, specifically young women. In interviews about Burnham's previous work, he often says that he got an unexpected audience from teenage girls who said that they experience similar anxieties about who they are projecting themselves as to the world as well as general anxiety and depression, which lead to his film Eight Grade, but the themes still persist in Inside. 
Technically a Netflix "comedy" special, Inside feels more like watching a self-documented spiral into crisis. Not a very appealing topic, but Burnham manages to make audiences laugh, sing-along, and cry through the whole thing. One of the main aspects of the special that draws people in is the music. Songs inspire many a tiktok trend, such as Bezos I, Problematic, and White Woman's Instagram, but can also cause confusion about how both the audience and the performer feels by the end of it, such as Look Who's Inside Again, Goodbye, All Eyes on Me, and That Funny Feeling (recently covered by Phoebe Bridgers!) It's hard to choose favorites, and almost everyone I've asked said they can't decide. I agree, though some of my personal favorites are Don't Wanna Know, 30, and Problematic.
Inside is a special that is not for the faint of heart, but its artistic integrity, originality, and relatability makes it worth a watch. A special that encapsulates the absolute dumpster fire of a year 2020 was, but manages to give hope at the end in a turned-around kind of way. Inside is, what I consider to be, Burnham's magnum opus. Without even mentioning the lighting technique or sound mixing that is a staple of Burnham's work, I feel as though Inside is one of the best releases on Netflix and releases in the world of comedy as of recent. 
If you couldn't tell already, I loved it. After watching it, I logged onto Letterboxd (a sort of GoodReads app for film) and rated it a 5/5, writing, "All Bo Burnham knows how to do is create funky synth music, organize a lightshow, and make me cry. I stared at the ceiling for 45 minutes after watching it and immediately pirated the soundtrack. 10/10."