St. Paul Coffee Shops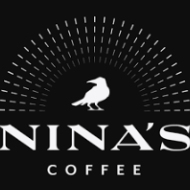 As is the case for most Vis girls, coffee is a staple in our morning, afternoon and maybe even evening routines. It is the fuel that keeps us going through the school day and weekend. Like most, you probably like the efficiency of Starbucks or Caribou in the mornings, the in and out, only taking up 5 minutes of your morning, tops. These drive thru lines and apps that allow you to order ahead, ensuring that every Visitation student can get their morning pick me up in record time. Allowing one to roll out of bed, get in line at the drive thru and pull into the school parking lot at a prompt 7:55a.m. 
Although this efficiency is something that we all love on a daily basis, there is so much more to the coffee shop world that has yet to be explored and enjoyed. With finals coming up and summer just around the corner, now is the perfect time to find some new coffee shops to try. Relax, slow down and truly take in the entire coffee shop vibe. As a resident of Saint Paul, I find it my duty to share some of my favorite places to grab a cup of joe. Whether you're studying, meeting friends or taking a morning walk these Saint Paul coffee shops are a must visit. 
Nina's Coffee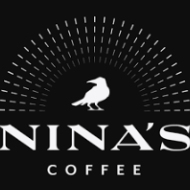 Saint Paul Location:
165 Western Ave N, St Paul, MN 55102
One of the better known coffee shops in the Cathedral Hill area of Saint Paul, Nina's Coffee is the perfect place if you need to hunker down and study for finals week. I have only visited their Saint Paul location but they also have another shop in Stillwater. This coffee shop has one of the largest indoor seating  I've experienced in addition to a few outdoor tables on the sidewalk. The outdoor tables have a lovely view down Selby Ave to the Cathedral of St. Paul or across the street you can look onto the beautiful W.A. Frost and its patio. With many different couches, chairs, hightops and tables there is bound to be the perfect place to sit. Additionally, the general ambiance of this coffee shop is conducive for the perfect study-sesh. The majority of people in this coffee shop are working on homework or having some sort of business meeting or popping in between work meetings or walks which makes the shop a bit quieter than other coffee shops you might  enter, giving it more of a "library feel." Inside Nina's they are often featuring a local artist's work on the walls and that makes the ambiance lively, beautiful, interesting and ever changing. I first came to know this coffee shop when I moved to this area of Saint Paul and began taking my dog on walks around the neighborhood. Since then it has been a staple in my summer morning dog-walk routine. It is the perfect place to pick up an iced vanilla latte or chai tea to keep me going. Plus they even have dog treats at the door, so both my dogs fully endorse this shop!
Cafe Astoria/ Stella Belle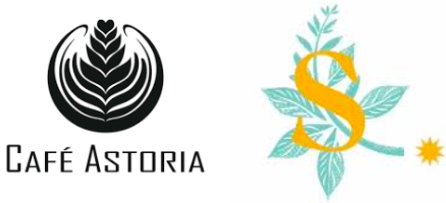 Saint Paul Location:
325 7th St W, St Paul, MN 55102
Stella Belle and Cafe Astoria are two of my favorite spots to stop for a cute and wholesome brunch or coffee date with a friend. The two adjoined coffee shops are connected by a shared kitchen, yet Stella Belle primarily serves the food and Cafe Astoria covers the drinks. If you're in the mood for the most "Instagrammable coffee" Cafe Astoria is for you. With a wide array of different types of drinks this coffee shop never falls short. Known for their coffee art, this shop decorates their matchas with edible gold foil, paints rainbow designs in the foam of their lattes and decorates the tops of their mochas with marshmallows. Try one of these specially crafted drinks paired with a crepe, smoothie bowl or breakfast sandwich from Stella Belle for the best brunch or midday snack to keep you powered through the rest of your day. Both shops have a cafe-style atmosphere with a variety of tables to sit at but are both ordered at the counter like a coffee shop. These "sister coffee shops" have great seating for a quick meal with a friend or two.
Spy House Coffee

Saint Paul Location:
420 Snelling Ave S, St Paul, MN 55105
I had heard of Spy House for a while but recently had the opportunity to try it for the first time. (I know, I know, what was I doing with my time!?!?) I ventured in with a few friends around noon and when we arrived all of the baked goods had been eaten by those who came before us. Although initially disappointed about this sight (as I was really looking forward to a croissant or donut) I soon realized that this was most likely a very good sign. With my detective-like skills I came to the conclusion that if all the baked goods have been eaten by an earlier crowd they must be good! Although I cannot personally speak to the muffins, monkey bread or other pasteris that this coffee shop advertised on their menu, I can only imagine that they have a very large following if they can be bought out by midday. Yet, I can give my personal rundown on the drinks and ambiance of the Saint Paul location. The coffee is great– hot or cold! I ordered their lavender latte and it did not disappoint. I noticed they also featured two to three seasonal speciality drinks that culminate a mix of unique flavors. While I was visiting their seasonal flavors included:  Cherry Styles (ode to Harry Styles) which was a cherry, vanilla and lavender oat milk latte and the Rootin' Tootin' Cold Brew, a root beer cold brew hybrid drink. Of course, in addition to their featured funky drinks they have all of the old classics, from an americano to a mocha to the standard drip. As for the ambience of this coffee shop it would be my preferred shop for a quick stop. They do have some indoor and outdoor seating, but it is far more limited than other shops in the area. If you do manage to get a table I would think it could be a great spot to study, read or just relax and enjoy your delicious cup of coffee for the day. 
Claddagh Coffee
Saint Paul Locations: 
457 West 7th Street, St. Paul, MN
612 Selby Ave, St. Paul, MN
This is one of my absolute favorite places to get a coffee near my house. They have both a West 7th and Selby Ave location (my go-to.) Both locations serve some of my favorite lattes and a superb chai tea. One of the best parts about the Selby location is that it is now, post Covid, a window service only coffee shop. Perfectly located on my dog walk route, this coffee shop has a walk up window to place your  and receive your coffees, cookies and other delicious baked goods. During the summer this coffee shop rotates their scones daily, so for a frequent visitor, like myself, it's always a fun surprise to see the daily offering when approaching the window on the door. The door of this shop is beautifully decorated with chalk art and there are a few tables on the sidewalk as well as in the side alley but no indoor seating. Just like Nina's, Claddagh also has dog treats for your furry friends. 
While these are only four, all equally noteworthy, of the countless coffee shops located in the historic and quaint neighborhoods of Saint Paul there are many others I have happened in and loved and many, many more still needing to be explored. Although this is just a small glimpse into the world of coffee tasting and coffee shop exploring in the Saint Paul area, hopefully it has given you the inspiration to venture out and try a new place for your daily cup of coffee or tea; maybe even with a baked good on the side. Further, if you, yourself have a coffee shop near and dear to your heart, come find me in the halls or leave a sticky note in my locker. I am always down to try a latte, chai tea and baked good (or two) and show support for a  local coffee roaster and barista by shopping small in Saint Paul.