I Read 32 Books So Far This Year. Here's a One Sentence Review for All of Them.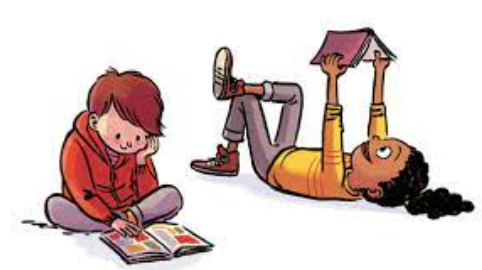 You can read. You read the title. Let's get going since we have a lot to cover.
The Awakening by Kate Chopin
Obviously a classic, though after I read it, the mere thought of the ocean fills me with dread. 4 stars.
American Royals by Katharine McGee
There could not be a more perfect book to devour in a day, as stupid as it is. 2.5 stars.
Fight Night by Miriam Toews
One of the more tedious books I've ever read, but something about that sucker punch with the grandma bit got me. 3.5 stars.
Five Little Pigs by Agatha Christie
It's no And Then There Were None, but it's my girl Agatha so you really can't go wrong. 3.5 stars.
The Great Gatsby by F. Scott Fitzgerald
I didn't know who James Gatz was. 4 stars.
Before the Coffee gets Cold by Toshikazu Kawaguchi
You can always count me in for time travel and a punch to the gut. 5 stars.
China Room by Sunjeev Sahota
Interesting premise but it simply did not deliver on everything I was hoping for it to be. 2 stars.
Death in the Clouds by Agatha Christie
Once again, Agatha can do no wrong, except when she was being racist. 3 stars.
A Raisin in the Sun by Lorraine Hansberry
I wish P. Diddy could have narrated the whole thing in Mrs. West's room so I could throw tomatoes at Walter in person. 4 stars.
Klara and the Sun by Kazuo Ishiguro
In Klara and the Sun's defense, I didn't read what it was about before I read it, so when I was deeply disturbed and wanted to throw the book across the room, it was on me. 2 stars.
Their Eyes Were Watching God by Zora Neale Hurston
Justice for Tea Cake. 4.5 stars
The Vanishing Half by Brit Bennet
I saw everything in the book coming from a mile away, but it was well written, so the predictability gets a pass. 4 stars.
The Ones Who Don't Say They Love You by Maurice Carlos Ruffin
Some things, you can never unread. 3.5 stars.
The Things They Carried by Tim O'Brien
Left me speechless and made me weep! 4.5 stars.
Out of the Dust by Karen Hesse
I was introduced to this book by my cousins who were traumatized by it in the fifth grade, but what they failed to mention was how the book was melodramatic, boring, could have been told in 4 pages, and had not one likable character. I hate this book so much that I can't even put it in a star rating system.
Hamlet by William Shakespeare
Great beach read! 4 stars.
Before the Coffee gets Cold: Tales from the Cafe by Toshikazu Kawaguchi
Not as good as the original! 3.5 stars.
Dial A for Aunties by Jesse Q. Sutanto
This book delivered every single thing you could ask for; wedding drama, romance, and an accidental murder that has to be covered up by four old women who have no idea what they're doing and put the body in a freezer. 4 stars.
Funny You Should Ask by Elissa Sussman
Didn't love it, I'll be quite frank! 2 stars.
Beowulf: A Verse Translation by Unknown and translated by Michael Alexander 
It's Beowulf, what do you want? 2 stars.
People From my Neighborhood by Hiromi Kawakami
A beautiful mix of realism and fantastical elements, except for when I had no idea what was going on! 3.5 stars.
The Silent Patient by Alex Michaelides
It was so painfully obvious that this book was written by a man. 2.5 stars.
Madame Bovary by Gustave Flaubert
This book made me want to claw my eyes out, and I have a feeling that it will again as I'm writing my term paper. Lord help me, 3 stars.
The Complete Maus: A Survivor's Tale by Art Spiegelman
No comment! 5 stars.
Love on the Brain by Ali Hazelwood
I'm not proud of this one and I do not endorse this. 2 stars.
At Night All Blood is Black by David Diop
Hey, what????????? 3 stars.
Othello by William Shakespeare
I wish Emilia killed her husband. 3 stars.
A Man Called Ove by Fredrik Backman
*weeps.* 5 stars.
Stuck with You by Ali Hazelwood
Decidedly not proud of this one either! 1 star.
I'm Glad My Mom Died by Jeanette McCurdy
I usually find memoirs tedious and self-absorbed, but this changed me. 4 stars.
Elena Knows by Claudia Piñeiro
It was like, an anti-ending, which is a phrase I will not explain and you will never know until you read it. 4 stars.
Animal Farm by George Orwell
My favorite characters were the sheep; no thoughts, only vibes. 3.5 stars.