Diversity in the 2018 Midterm Elections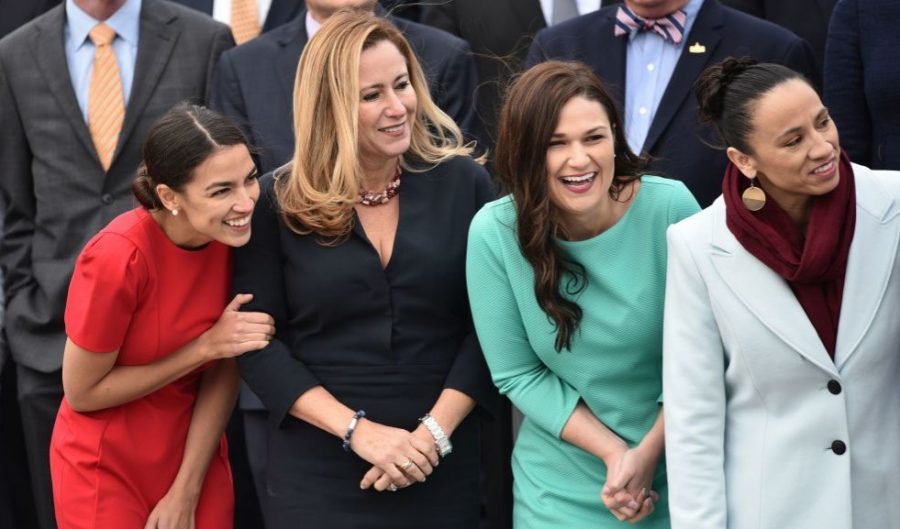 Tuesday, November 6, 2018, marked a very crucial day in the political realm- midterm election voting day. The 2018 midterm election gained almost as much popularity as the 2016 presidential election for one main reason: Americans across the country were eager to see if the GOP could maintain control of the senate and the house. In the end, both parties won as democrats gained control of the House and republicans took the Senate. For the next two years of Donald Trump's presidency, a divided congress may make it more difficult for the President to create change.
The midterm election results were far from homogeneous; there were a high number of women and racial minorities winning each of their respective elections. Indubitably, this past midterm election made history. "There were 411 Americans — women, people of color and L.G.B.T. candidates — that challenged the status quo by running for House, Senate and governor seats" (New York Times). In Connecticut, Jahana Hayes won the 5th district, meaning that she will be the first African American woman representing Connecticut in the House of Representatives. Hayes grew up in a housing project with a mother who greatly struggled with addiction. Despite becoming pregnant at 17, Hayes stayed in school and eventually went on to get her bachelor's degree, she taught social studies at John F. Kennedy High School in Waterbury, and was the National Teacher of the Year in 2016. She plans to use her spot as a representative to be a voice for the public education system (Business Insider).
In Texas, two women will be the first Latinas to represent Texas in congress. While roughly 40% of Texans are Hispanic or Latino, these two women are the first Latinas to be elected into congress (Business Insider). Veronica Escobar, a former county judge for El Paso, won Texas' 16th district with 68% of the vote. Escobar, a third generation El Pasoan, wants to expand access to affordable healthcare with her political platform. Furthermore, Escobar has also been a voice for pro-immigration policies in regard to the Texan border (VeronicaEscobar.com). Sylvia Garcia, new Texas senator for district 6, won her election with 75% of the vote. Garcia, a South Texas native, watched her parents struggle to raise ten children. Moved by the hard work of her parents, Garcia has focused heavily on helping the community and performing acts of public service (Sylvia for Congress).
In Colorado, the new governor, Jared Polis, is the first openly gay man to govern a U.S. state (Business Insider). Consequently, the LGBT community will receive "rare representation at a statewide level" (CNN). Polis is no stranger to the spotlight, he was also the first openly gay man to be elected to the house in 2008 (CNN). Polis is a firm believer that a better education system is the most powerful tool to change the future. Additionally, Polis hopes to gain bipartisan support in order to fix the nation's immigration policy (Polis.house.gov).
Minnesota's own Ilhan Omar joins Rashida Tlaib, who won Michigan's 13th district, as one of the first two Muslim women elected to congress. Omar won Minnesota's 5th district after overwhelmingly winning 78% of the vote. Omar was born in Somalia but has lived in Minneapolis for a good chunk of her life. Omar has strongly advocated for a debt free college experience, healthcare coverage for all, and changes in our criminal justice system (Ilhanomar.com). Earlier this year, Omar and Tlaib campaigned with one another (Business Insider).
Additionally, the first two Native American women were elected into congress: Sharice Davids of Kansas and Deb Haaland of New Mexico. Davids stands out as unique because she is a member of the Ho-Chunk Nation as well as the first openly gay women to represent Kansas in congress. Davids was raised by a single mother, graduated from community college, and later the University of Missouri, Kansas City. Eventually, she would go on to earn a law degree from Cornell. Two of Davids' biggest goals are the expansion of medicare and the abolition of ICE (Shariceforcongress.com). Furthermore, Deb Haaland, a member of the Laguna Pueblo tribe, won New Mexico's 1st district with 59% of the vote. Both of Haaland's parents served in the military, therefore, taking care of veterans is an issue close to her heart. Haaland has spent much of her political life advocating for the underrepresented (Debforcongress.com).