Nancy Pelosi: Speaker of the House Nominee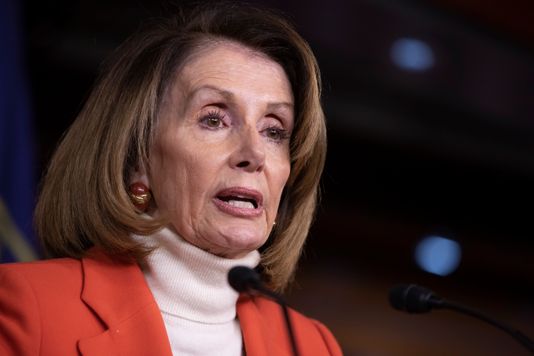 Nancy Pelosi, formerly Nancy Patricia D'Alesandro, grew up in Baltimore Maryland and attended Trinity College in Washington DC (CNN). Pelosi is the daughter of former democratic mayor and congressman, Thomas D'Alesandro, meaning she was exposed to the political realm from a young age. At a mere twelve years old, Pelosi attended her first Democratic National Convention (Business Insider). This constant exposure to politics led Pelosi to develop a love for the Democratic party and politics.
When it came time for college, Pelosi's parents would only let her move as far away as Washington DC. What upset Pelosi at the time, turned out to be a blessing because she met her future husband, Frank Pelosi, at Trinity. After marrying Frank in 1963, Pelosi's brother convinced her and Frank to move out to San Francisco. After the move to California, Pelosi placed her career on the back burner for the time being and raised a family. While raising her five kids, she volunteered at as many Democratic Party events as possible.
In 1976, the then governor of California, Jerry Brown, ran for President and Pelosi joined his campaign and helped him win a primary victory in Maryland. Eventually, "Pelosi became the chairwoman for the northern section of the Democratic Party of California in 1977 as a result of her efforts on [Brown's] campaign, and in 1981, she became the chairwoman for the entire state" (Biographies.com). Up until 1986, Pelosi mainly worked behind the scenes until her terminally ill friend and California representative, Sala Burton, urged Pelosi to succeed her. In June of 1987, after handily winning the election, Pelosi was sworn in as a representative.
Pelosi quickly became a political icon and powerhouse as she had paved the way for her own career while simultaneously raising a family. In 2007, Pelosi made history when she was selected to be the first female Democratic Leader of the House. A short four years later, Pelosi made history again as the first female speaker of the house. Amidst her time as speaker of the house under Republican President, George W. Bush, Pelosi frequently advocated for the withdrawal of troops in Iraq. Furthermore, Pelosi was a proponent of better paying jobs, affordable healthcare for everyone, and easier access to college education. In 2008, Barack Obama became President, which meant that the House of Representatives and President now shared the same political party. In 2010, Pelosi played a key role in advocating for the Affordable Care Act, something which she was extremely passionate about.
In 2010, Pelosi's time as Speaker of the House ended when Republicans gained control of the House and elected John Boehner. Pelosi, however, did not stay quiet after losing her title as Speaker of the House. In 2018, Pelosi delivered a lengthy speech, eight hours and seven minutes to be exact, about the lack of protection for "Dreamers," the children of undocumented immigrants in the United States.
As of recently, "House Democrats overwhelmingly picked Nancy Pelosi to be their nominee for House Speaker" (CNN). In January the full house will hold a final vote on Pelosi for the Speaker of the House position.