"Daddy Changed the World"
May 25, 2020, was an incredibly monumental day for the United States. Killed in police custody, 46-year-old George Floyd was subjected to police brutality. Some argue that Floyd was killed by one "bad apple" and others claim that Mr. Floyd fell victim to the systemic racism that has existed in this country for hundreds of years. Despite what one believes, one thing is for certain—George Floyd was killed in nearly nine agonizing minutes, and it could have been prevented.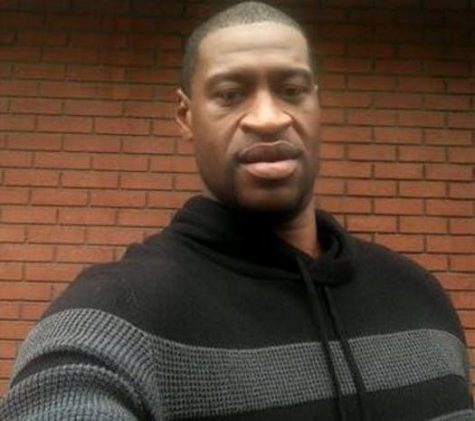 George Perry Floyd Jr. was 46 years young. Mr. Floyd was born on October 14, 1973, in North Carolina. He later moved to Houston, Texas, and even later, to Minneapolis where he, unfortunately, met his early demise. 38th Street and Chicago Avenue will forever leave a mark on the city of Minneapolis. Leading up to his death, Mr. Floyd was at Cup Foods looking to purchase cigarettes using a twenty-dollar bill. The employee whom Floyd was purchasing the cigarettes from suspected he was paying with a counterfeit bill, and following protocol, called the police. Shortly after police arrived, a gun was drawn on Mr. Floyd, and the officers asked him to step out of his vehicle. According to police body cameras, Floyd was cooperative until the officers tried to put him into their squad car, when he stiffened and fell to the ground. Soon after, Officer Derek Chauvin arrived on the scene, and the other officers began to restrain Mr. Floyd as he was lying on the ground in handcuffs. Officer Chauvin then pressed his knee into George Floyd's neck. Witnesses began to record the agonizing 8 minutes and 46 seconds that led to Mr. Floyd's demise. "I can't breathe," Mr. Floyd said multiple times. Yet, Officer Chauvin's actions continued. "I watched this man die," said Darnella Frazier as she witnessed and recorded the final moments of Mr. Floyd's life. 
For many Americans, the killing of George Floyd has prompted a thorough examination of the numerous accounts of police brutality, specifically those directed at people of color. Many argue that some turn a blind eye not only to George Floyd but the hundreds of years of oppression and violence, simply because it does not affect them. Others have brought attention to the history of the police force and its connection with slavery, as the police force originally worked to stop runaway slaves from escaping the South. 
George Floyd's death has sparked protests across the country, giving voice to years of oppression faced by people of color. These protests are already starting to cause a change in legislation, and many argue that they are bound to create more change as people demand it. Across the country, chokeholds and other forms of unnecessary violence in certain situations are becoming restricted because of Mr. Floyd and the impact he has had on this country. With the recent news of Chauvin being released from jail on a one million dollar bond, unrest towards this case continues. George Floyd's daughter, Gianna Floyd, spoke out about the impact that her dad has had on the world saying, "Daddy changed the world." People everywhere are beginning to feel the effects of Mr. Floyd's death and the continuation of civil unrest.