Vis Artist Feature: Cady Pagel, Elena Arriondo, and Grace Bettenburg
I have always been so impressed by the artwork that I see in the hallways as I walk through Vis.  I always wonder where this art comes from.  What is the inspiration behind it?  What is the background of the artist?  How did the artist come to make this incredible work?  I finally had a chance to interview some of the talented artists in the Junior class at Vis, and I was fascinated by the work that they shared and their inspiration.  Cady Pagel, Elena Arriondo, and Grace Bettenburg are just a few of the many amazing artists from Vis.
Cady Pagel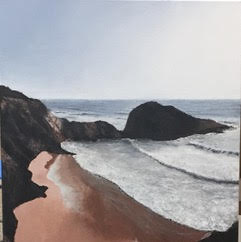 Believe it or not, the image to the right is not a photo!  It is a painting of a beach in Portugal which Cady Pagel completed in the Fall of 2019.  For this painting, Cady was inspired by the beauty of the scenery of the beach as she often is with her work.  She often uses her own photography or images from the internet to inspire her work.  She often will find herself going on Pinterest to find small images of plant life which inspire many of her designs.
Painting is Cady's favorite medium of art because of the ease of blending paint and covering up mistakes.  Cady appreciates how vibrant paint colors can be, and she loves discovering new ways to incorporate texture into her paintings.  She typically paints in the guest of her house, because the room has great lighting with lots of sunlight.
Cady's interests also go beyond painting.  Lately, she has been drawing digitally on her iPad, and she has enjoyed being able to create something completely different and new.  Cady sells some of her digital drawings on Redbubble (pags18.redbubble.com).  She creates a lot of custom stickers for her friends, family, and sports teams.  She also enjoys creating and selling stickers that represent country songs or country artists as well as designs for various sports teams, colleges, and sayings.
Elena Arriondo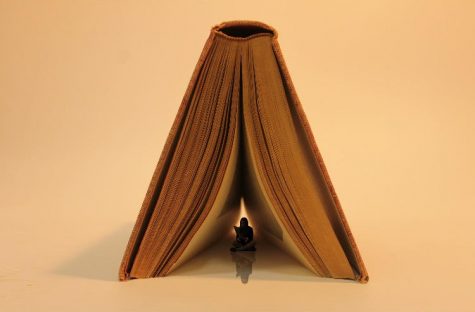 The image on the right is an amazing example of the creative perspective of an amazing artist.  Elena Arriondo is inspired by the people and places around her.  She enjoys highlighting the emotions of her subjects at the moment when she takes photos, and she likes to take unique pictures that bring a new type of focus to a location by photographing from different angles.
Elena's favorite medium of art is digital photography because it is her favorite way of expressing herself.  She likes to take pictures wherever she goes.  Elena believes in the importance of capturing the abnormal moments in history that have come to light due to the pandemic.  She loves how portable cameras are, so she can easily capture photos anywhere.
Elena does not sell any of her art, but some of her art is featured on Instagram.  Most of the pictures on her older sister's Instagram page were taken by Elena.
Grace Bettenburg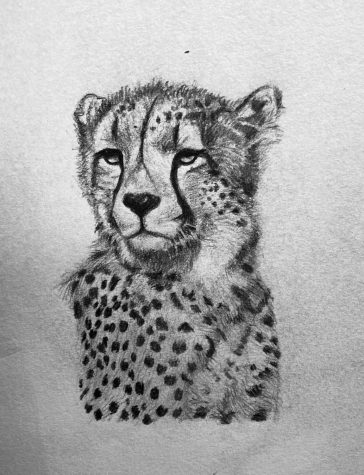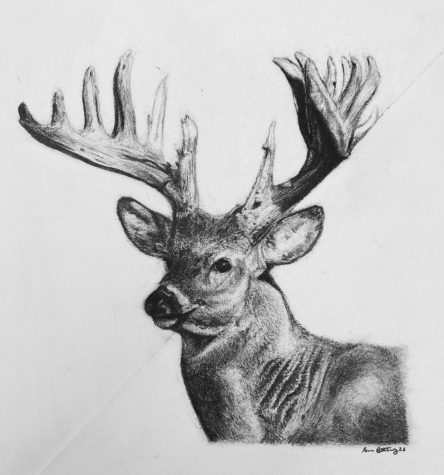 The two images to each side are just a few of Grace Bettenburg's incredibly realistic graphite drawings. She loves the process of drawing, and drawing small details is similar to a form of meditation for her. She feels that she can "empty her mind" when drawing. 
Grace's favorite medium of art is graphite realism because it is so easy to always have a sketchbook and pencil around at the ready for when she has a spark of inspiration. You can usually find her with a sketchbook nearby.  When she draws, she enjoys making animals. Grace has fun bringing the texture animals to life by varying her strokes and values.  
Grace shares some of her art on Instagram (@grakies_artsy_stuff). Most of the art she makes are gifts for family and friends, but she also makes commissions if someone reaches out.