Book Review: The Four Winds by Kristin Hannah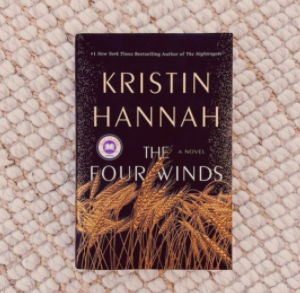 THIS REVIEW HAS NO SPOILERS
The Four Winds was published on January 27, 2021, and I made sure that I could have this book within a week of its publication.  Kristin Hannah is a renowned author who has made countless amazing contributions to the literary field with her The Nightingale and the Firefly Lane duology (which has recently been adapted into a Netflix series) to name just a few of her works.
The Four Winds was highly anticipated by the bookworm community, and it definitely lived up to its expectations.  The novel followed the story of a woman named Elsa living in the 
I thought she did a fantastic job describing the role of women during the Great Depression in the Dust Bowl.  Elsa struggled from invalidation from her family as a child.  She was sickly as a teenager, and she did not fit society's standards of beauty as a tall and thin woman.  She took to herself, with books as her only source of comfort.  The novel followed her experiences as a woman who had lost confidence in herself during the Great Depression.
I loved Kristin Hannah's usage of the themes of family and the power of words.  Family was a constant theme throughout the novel in Elsa's relationships with those around her whether the relationships were healthy or degrading for Elsa.  The power of words, especially the words of a poor woman, was a theme that I really enjoyed finding in this novel.  Hannah did a great job of incorporating the role of women and the idea of the growing divide between social classes in the early 20th century.
She did a fantastic job of integrating historical truth with the fictional drama of Elsa's life.  As a junior studying United States History, it was very intriguing to read this book while learning about the '20s and '30s in class.  This novel really helped me to understand what was going on during the Great Depression beyond just what was happening in big cities and on Wall Street.
Overall, I always enjoy Kristin Hannah's work, and this was another fantastic work.  I would highly recommend this novel to anyone who enjoys historical fiction, likes Kristin Hannah's writing, or is looking for a heavy read with a lot of depth.
About the Contributor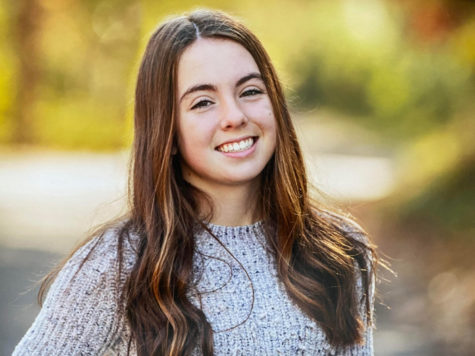 Ella Sukup, Arts, Culture, and Style Editor
Ella Sukup is the Arts, Culture, and Style Editor for The Visitation Voice.  This is her second year writing for The Visitation Voice and her first year...