Spring Fever at Visitation
Anna Holmes, Photography, Media, and Art Editor
February 28, 2021
Students at Visitation are very eager to get out of the winter slump, and the below 0-degree weather has definitely made that clear. So, in order to get us all excited about spring (and winter finally leaving), here are some exciting upcoming events to look forward to for spring. Incoming freshmen took their entrance exams a few weeks ago and are very excited to get their results. The spring musical Sweet Land (performance date TBD, most likely will be on video) has many people looking forward to watching the talented actors. Athletics are also very exciting since we will be able to play outside because of the weather! Lacrosse, Golf, Softball, and track and field are keeping students cheery in looking forward to their sports and/or activities. Most of these sports will begin sometime in late March to early May. Spring break is almost upon us and many students are awaiting the restful week off of school with hopefully warmer weather. Happy (almost) Spring!
About the Writer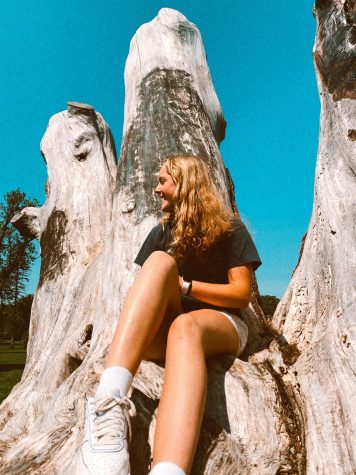 Anna Holmes, Photography, Media & Art Editor
Anna is a sophomore at Visitation this year. She is involved in volleyball, Nordic skiing, and the VISTA theatre here at Vis. In her free time, she enjoys...