Making the Most of Your Summer
With only three more months of the school year, summer is coming fast. This means it's time to start making the annual summer bucket list. But let's be real, for me, the summer bucket list never seems to get done and I usually spend a lot of my time scrolling through Tik Tok and procrastinating that summer reading assignment. So, here's a list of easy things to do this summer to make the most of your three months of freedom.
Grab your hammocks, a book, and some friends and get mocking! Hammocking is a great and relaxing way to enjoy the outdoor weather in the summer. It's great in parks or even your own backyard.
Although it might not seem like the most spontaneous or exciting idea, summer is a great time to read a book for fun! With all the busyness of the school year, it's easy to get caught up in only reading for school but luckily for you, summer is a great time to bust out that mystery novel you've always wanted to get started on!
Go Out to Eat with Friends
With warm weather on the way, eating outside at a restaurant guarantees a fun time. Saint Paul Minneapolis and Edina have many fun spots to grab lunch, breakfast, or dinner with a group of friends. 
Even though it's summer there's bound to be a rainy day, so when it comes, it may seem like a disappointment but in reality, it's the perfect opportunity for a movie marathon. Whether it's rewatching the Twilight or Harry Potter sagas or diving into a new group of movies, grab your popcorn, candy, and some friends and get watching.
If the movie marathon isn't enough for you, a drive-in movie is the way to go. The Vali-Hi drive-in theater is a great place to check out with your friends or family. They offer a great selection of movies that rotate frequently. 
A trip to the farmers market with your family is a great way to spend your Saturday or Sunday mornings this summer. There's great food and flowers and it's overall a nice and relaxing way to spend your mornings. There are many farmers' markets in MN, but personally, the Saint Paul one is where you'll find me. 
A popular trend on Tik Tok, dip night is a great way to have a unique dinner with friends. To have this fun event, each person brings a different type of dip and a cracker or fruit to accompany it. The dips can be savory or sweet but ultimately it's just a fun way to have dinner with friends. 
A popular quarantine trend, yet one that I still find super fun! So, grab your socks and sweatshirts because tie-dye is an easy and affordable way to spice up your wardrobe or any old clothes you have. 
Attempt to Break a World Record
I'm sure I wasn't the only little kid who was obsessed with the Guinness World Records book. I checked it out almost every time at the library back in grade school. This summer, it's my plan to find the most obscure world record I can find and try to break it! Maybe the fastest time to arrange the alphabet from a can of alphabet spaghetti or the most socks put on one foot in 30 seconds; there are some crazy records out there for you to break.
There are so many mini-golf courses in Minnesota and it's a great way to spend some spare time with your family or friends. A personal favorite of mine is Can Can Wonderland in Saint Paul but there are so many other locations to check out this summer.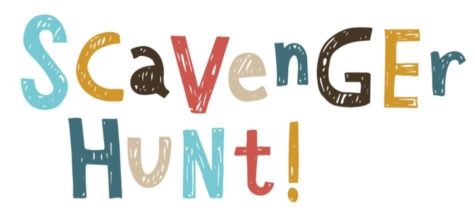 I'm sure I know what you're thinking, "Aren't scavenger hunts just for little kids?" Well.. yes, but also, no. Scavenger hunts can be a super fun way to spend some time with friends this summer. By either having someone to hide clues around the city or printing out a list of random objects to take pictures next to, scavenger hunts can be a super crazy and silly competition to have with your friends.
Going to Color Me Mine or any other similar painting place is a great way to tap into your creative side this summer to make a fun ceramic piece that you can keep in your room!
Even if you're not the camping type, spending a night sleeping in a tent (or even a trampoline) can be a lot of fun. You don't even have to travel anywhere, you can set it up in our own backyard.
Minnesota is the Land of 10,000 Lakes, so why not use that to your advantage this summer? Even if you don't have a cabin there are plenty of public lakes in the cities that offer paddleboards or kayaks to rent for the day. My favorite spot to visit is Lake Nokomis.
Setting up a giant slip-and-slide with friends is a super fun way to spend a hot afternoon. It may seem a little immature at first, but trust me, it's a ton of fun!
Watching the sunset or sunrise is a great way to experience nature this summer. Whether it's just out your front porch, or on a hiking trail, the sunset and sunrises never cease to disappoint.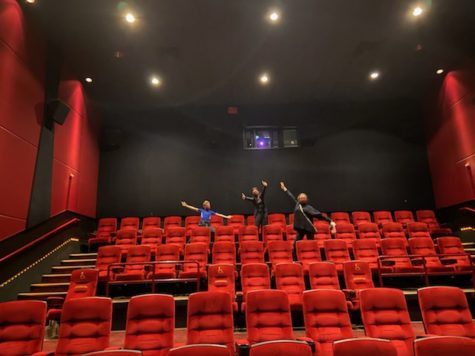 The AMC movie theater chain has been renting out whole movie theaters to groups of people starting at only $100 dollars. With a limit of 20 people and many old movies to choose from, it's a super fun activity to do with family and friends. And who knows, maybe by summer we'll be watching movies in theaters like normal again?
Have a Baking Competition
Having baking or cake decorating competition is always a good time with friends. Even if you're not very good at either of those things, it makes it even more hilarious.
Although I've never personally done an escape room, it's something that's been on my bucket list for a while now! I've heard from so many people that it's a really great time, so, now's the time!
Yet another Tik Tok idea, paint twister is just as its sounds, grab blue, red, green, and yellow paint and spread them all around the corresponding dot colors. Grab some old white t-shirts and play the game like usual!
I'm sure that, just like me, your entire Pinterest and Instagram feed is full of the aesthetic picnics everyone is having. So, now's the time to find your inner influencer and make that happen! (I always knew you were a master charcuterie board maker, after all.)
A good summer playlist is crucial for setting the spontaneous mood for summer nights with your friends. Creating a shared playlist on Spotify or Apple Music, so every person in your friend group can collaborate, is a great way to make a playlist that everybody can sing along to. 
If you're going to make the most of your summer, you have to document it. And what better way to do that than with a disposable camera. It may seem a little retro, but a disposable camera is a great way to have a fun surprise at the end of your summer when you develop the film.