Met Gala 2022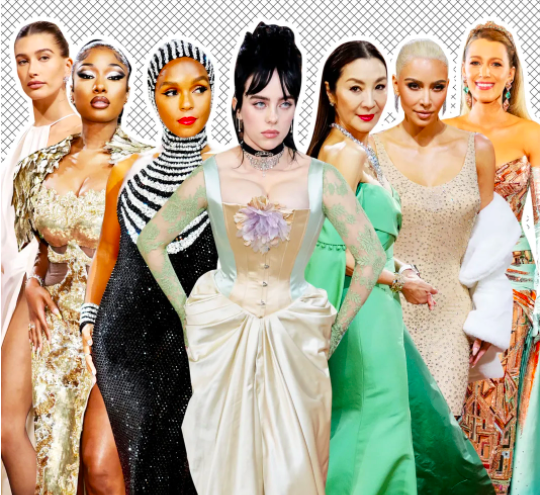 This years Met Gala was one of the most controversial in recent history and today I will be sharing some of my favorite looks that were on theme (and perhaps a look that many thought missed the mark)
Though many believe that "Gilded Glamor" was the theme of the gala this year, the actual theme was In America: An Anthology of Fashion and was part two of the "In America" theme in September. Guests were encouraged to wear "gilded glamor" as the dress code but it was not necessarily the theme of the evening. Without further ado here are my fav Met Gala looks from In America: An Anthology of Fashion: 
Blake Lively:
If there is one person that always does the Met Gala right it is Blake Lively. This year she graced the Met steps with this custom Versace dress. It was inspired by  famous New York landmarks namely the Statue of Liberty. This combination of American history, high fashion and elegance is perfect. She stayed on the theme of "In America" without going overboard 10/10!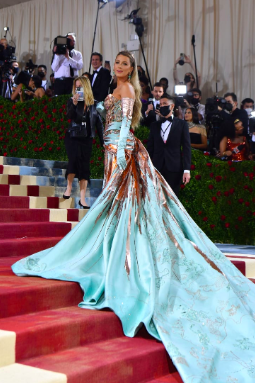 Lizzo:
Lizzo showed up in a two piece set designed by Thom Browne. She describes the aesthetics of this outfit as "baroness" and I wholeheartedly agree. The corset top and large bustle are on par with the theme and the coat and hairstyle are giving rich and expensive aristocrats. The look can definitely speak for itself but while on the steps Lizzo serenaded the crowd with some flute playing, the cherry on top of a marie antoinette cake. Perfection!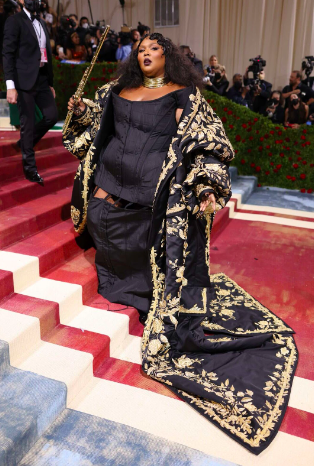 Emma Stone:
One of the more controversial looks was Emma Stone's. She wore this seemingly simple slip dress adorned with feathers. Many claimed that she was not dressed extravagantly enough and did comply with the "gilded" theme. However what many don't know is that this dress was the dress she wore to her wedding afterparty in 2020. In my opinion nothing is more fashionable than a sustainable choice. I believe her ability to repurpose what would have gone un-worn is a statement to the wasteful culture of fashion in America. I say this is fashion. 
Thank you for listening to my biased judgments on this year's Met Gala! Stay fashionable!