Introduction to the StuCo Executive Board 2022-2023
  Arguably the best part of our Mondays here at Visitation is assembly. We join together with our bubble claps and Catholic Zumba. These 30 minutes together filled with fun are due to the 5 lovely ladies that sit on the stage. Ava Kirr, Sophia Meisterling, Elizabeth Burke, Lauren Sexton, and Clare Olson. This school year the Student Council has chosen a theme of "Live Today." I think I can speak on behalf of everyone when saying that we haven't lived a normal life for the past 2 years. This is why the theme is perfect and is a good reminder that we can only control the now and can't focus on the past or future.
The 5 ladies that sit on stage are all motivated and hardworking people. They have all been chosen because of their positive attitudes and willingness to create change. They listen to everyone's voices and strive to connect with all people in the school. We are lucky to have them as our 2022-2023 Student Council.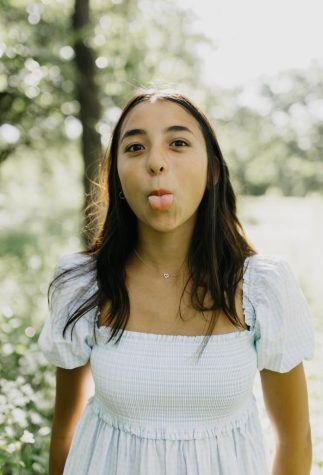 Ava Kirr is our President this year. She is the captain of cross country, nordic skiing, and track and field. She is also the leader of rock club, poet's society, and social justiceactivism club. She enjoys when we have pasta for lunchand her favorite Vis tradition is dodgeball. Ava is a very sweet person that can make anyone feel welcome. Ava ran for president because she wanted to become an active member of change at Vis. She loves that as president she can connect to many people and be a guide for them. She feels that the theme of  "Live Today" is a good reminder in her life. She said, "I feel like I dwell a lot on the past or think too much of the future so it's a good reminder to me to live in the moment." We are so blessed to have Ava as our president and can't wait to see what she does in the future!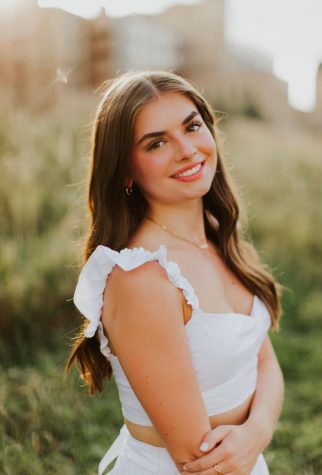 Sophia Meisterling is our Vice President this year. She is a part of C-squad tennis, mock trial, curling Club, and golf. Her favorite lunch is Taco Tuesday and enjoys the tradition of winter week as a whole. She is a very friendly person that brings a lot of spirit to Vis. She loves the theme "Live Today" because she feels that it is a good reminder to go into everything with an open mindset and embrace where she is and who she is with. When asking Sophia about her goals for this year this is what she had to say. "I would really like to build community and raise overall hype surrounding all Vis events. Including everyday activities in school because I think sometimes it's hard to stay excited or to support each other when life and school get busy. As a stucco, we are trying to plan things to get everyone excited and keep the community growing." It is safe to say that Sophia brings so much energy to Vis and we could not have picked a better person for the job!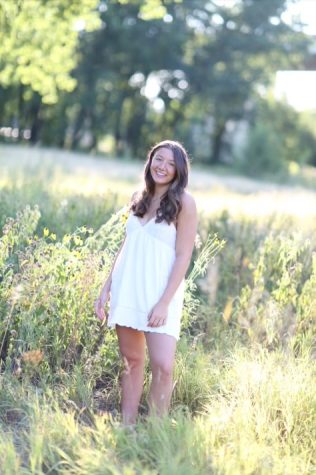 Elizabeth Burke who goes by "B" is our Secretary this year.  She has an infectious laugh that can make anyone smile. B is a captain for swim and dive and track and field. She is also a leader of kindness club. Her favorite lunch here at Vis is Italian dunkers and her favorite Vis tradition is when the seniors decorate for winter week. She enjoys that as secretary she is able to connect with all the grades so often. When asking B what she hopes to accomplish on stucco this is what she had to say, "I hope to achieve an environment where people come to school and they're happy to be there and they have people to go to and there's an energy that isn't negative all the time and school isn't just about learning rather our connections with each other." We are so incredibly grateful that B is our secretary this year because we know that she will make it a good one!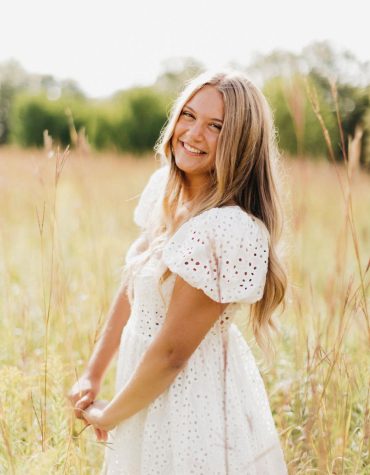 Lauren Sexton is our treasurer this year. She is basketball captain, B-squad golf, and is a leader of the Harry Potter club. Lauren is a light here at Vis and knows how to make anyone laugh. She enjoys Taco Tuesday. Her favorite Vis tradition is decorating for winter week. She finds that being on stucco is very fun because her work feels very rewarding. When asking Lauren about the motto "Live Today" this what she had to say. "I think that especially during senior year there's an emphasis on making memories and I found myself prioritizing social events and spending time with other people and staying away from my phone when I'm with people so that I can create impactful relationships. I have more of an idea in my head of actually being present and conscious of the memories I'm making" Lauren is a great leader that inspires others with her kindness, we are so incredibly lucky to have her as our treasurer!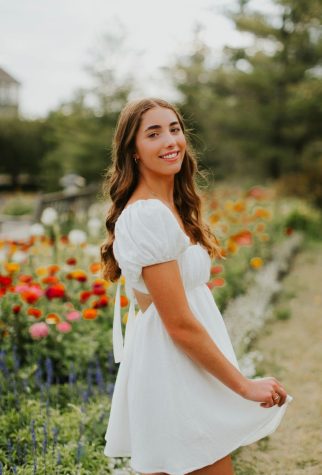 Clare Olson is our Publicity Chair this year. She is an STA football manager along with being a hockey and softball captain. Her favorite lunch is Taco Tuesday. Her favorite Vis tradition is being in houses because of Friday bagels and dodgeball. Clare is truly the friendliest person, she is able to create strong relationships with people of all grades. She hopes to be someone the younger girls knew and recognized and could be someone they looked up to. She hopes that people look back on this year as a good one and is glad that she gets to be a part of that. When asking Clare what she had to say about the "Live Today" theme she said, "I try to take it one day at a time and one step at a time. I try to be open and flexible because it is very important when leading a big student population. I think that by living today Vis will have a very positive atmosphere that will make more people want to come." Clare is truly the best for this job and inspires all students to "Live Today" with her lively and positive personality!
I cannot emphasizeenough how lucky we are to callthese 5 our Student Council Executive Board. They are here to make this year great and put so much time and effort into making sure everyone is having a good time. Let us remember to "Live Today" and thank these girls for everything they do!!