A Look At Christmas Stockings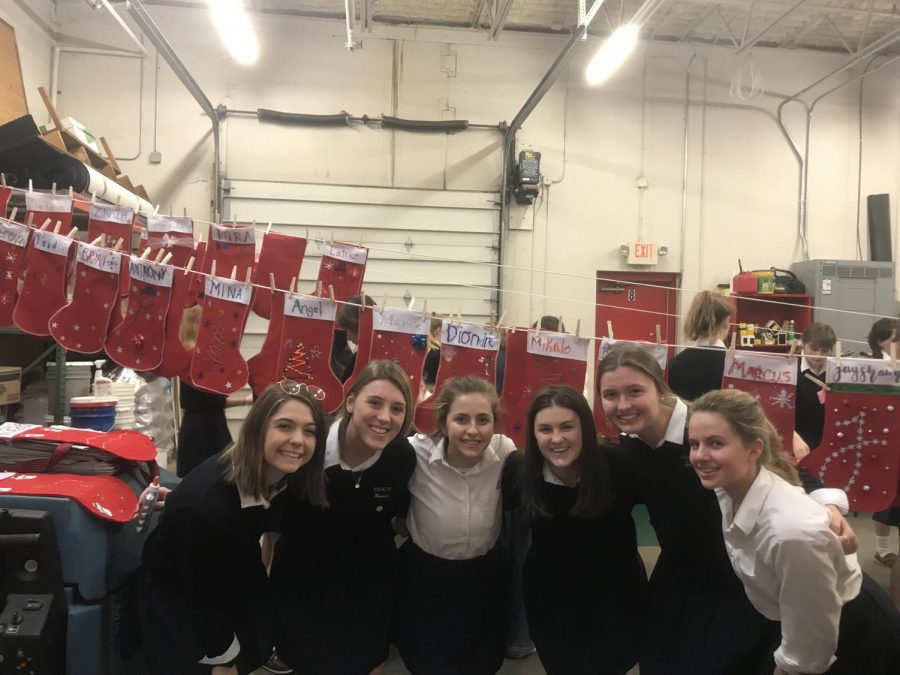 Olivia Leon, Staff Writer
December 21, 2018
The Christmas Stocking project has been a tradition at Visitation for many years and has always been very popular. There is something wonderful about the idea of giving others a chance to experience the delight of seeing a stocking full of presents and knowing they are for them.
We are given the gift of being able to give gifts and giving often feels better than receiving. Many of us find joy in shopping for presents for the kids who will receive stockings. Decorating stockings, scrounging for a tube of glitter glue that has even a smidge of glue in it — it's all part of the tradition.
Although Christmas is not about presents and material goods, presents, especially when you are little, contribute to the happiness and magic surrounding the season. Once you are older, you realize that part of the joy that surrounds the holiday comes from being surrounded by your family. The kids who are receiving the presents are of all ages from newborns to teenagers, and although the age range is large, their needs are similar, to make them feel loved and included in the holiday.