Visitation Tennis – one of the largest teams in the state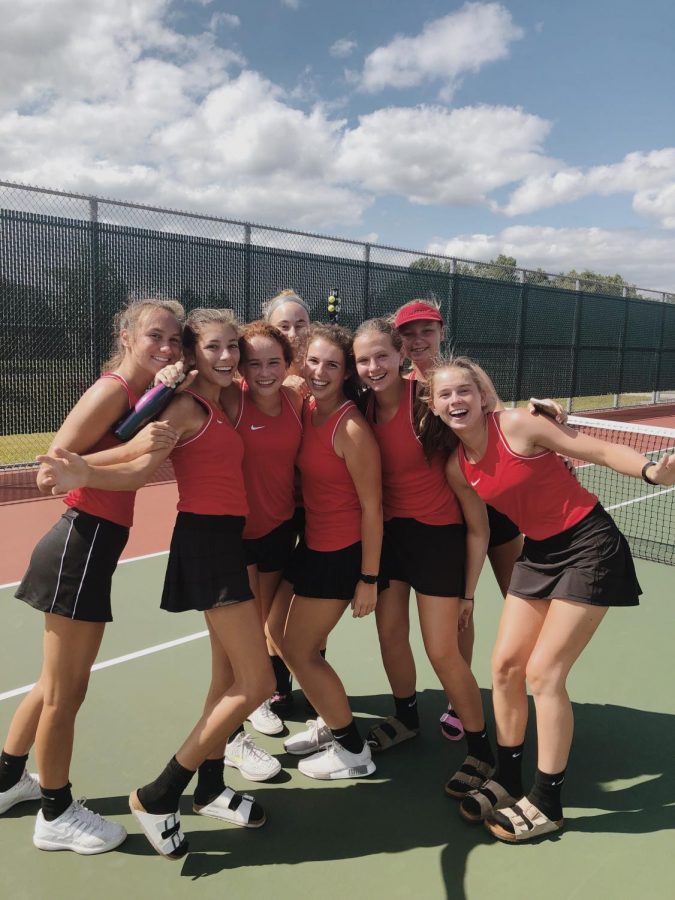 The Visitation tennis team is one of the top ten largest sports programs  in the state. There are approximately 75 players that make up the Varsity, JV, and C Squad teams consisting of 7th graders, 8th graders, freshmen, sophomores, juniors and seniors. The majority of the team was middle schoolers. It is incredible how the upperclassmen and the middle schoolers came together to share their talents as a united team. Additionally, many of the players have never played tennis before and everyone has different levels of dedication to the sport. The coaches did a great job of incorporating fun games and bonding, as well as trying to help new players understand the basics of the sport. 
As a captain, I was able to see all the behind the scenes work that goes into keeping not only the tennis team running, but helping to cater this program to all the different players goals for the season. I had the opportunity to meet and get to know players from all different teams. It was sometimes difficult to intermingle all 75 players, but events like the pasta dinner helped to make everyone feel like they were a part of the team.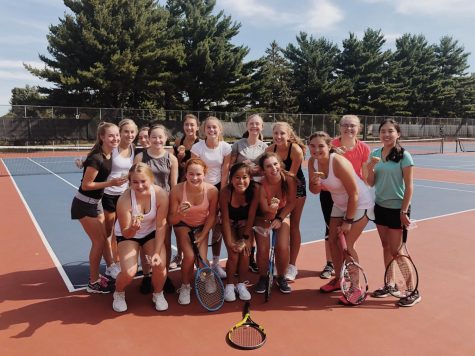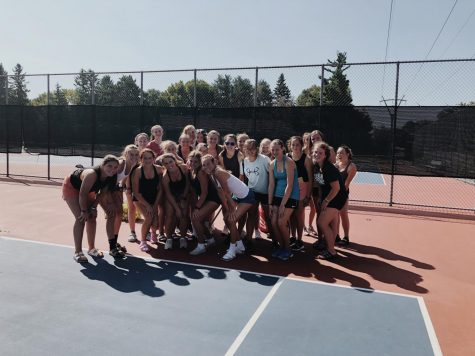 About the Writer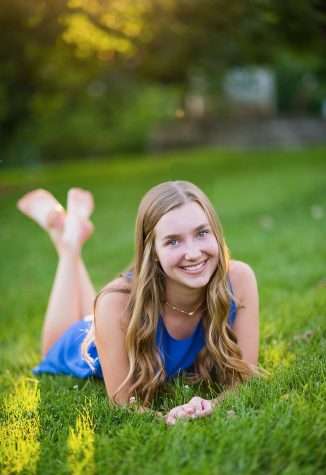 Helaina Sislo, VisLife Editor
Helaina Sislo is the VisLife editor for The Visitation Voice. She is a senior at Visitation and is the captain of the tennis team, participates in the...