A Teenager's Perspective of Frozen II
Almost everyone knows all the lyrics to the infamous song "Let it Go" which the world was introduced to in 2013. Although it seems like it was yesterday this movie came out, most of us were in elementary school and middle school when this phenomenon hit the big screen.  That being said, seeing Frozen II is a very different experience than watching the original Frozen. 
Seven years ago over Christmas break, my family and I went to see the original Frozen and I really enjoyed it, so I was excited to see the sequel with my younger cousins this holiday season. The second movie did a wonderful job of picking up right where it left off. We get to see the history of the sisters and their trek to find the truth behind their parents death. This time when I watched Frozen II, I didn't feel the same excitement as I had when I watched the original Frozen. It was still a very wonderful movie filled with thrilling and heartwarming scenes, but now that I am seven years older, the movie doesn't feel the same as it had when I was 11 years old. This movie was still very well- developed, with a good plot and wonderful, catchy songs that kept me engaged throughout the film. However, the magic of being a young girl watching a Disney movie wasn't as strong now that I am in high school. 
Overall, Frozen II was an excellent movie. It did a wonderful job of keeping me entertained, had incredible animations, and songs that will be going around my head for months. 
About the Writer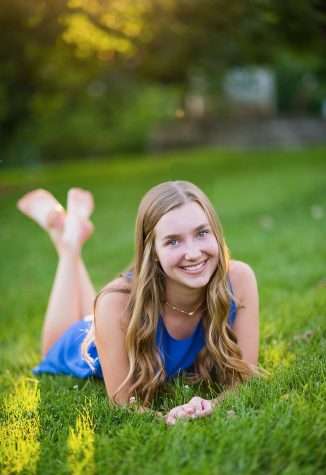 Helaina Sislo, VisLife Editor
Helaina Sislo is the VisLife editor for The Visitation Voice. She is a senior at Visitation and is the captain of the tennis team, participates in the...