Sports Culture at Vis
In many movies, athletes and sports teams are seen as being very cliquey. The stereotype of 'jocks' portrays a group of people that are rude and inconsiderate of others. This may be a thing at other schools, but at Visitation, this stereotypical vision of 'jocks' doesn't exist. Over eighty percent of Visitation high schoolers participate in sports. This is because of the encouraging, supportive, healthy environment that we have created around sports. You don't need to be good at a sport or even know how to play it in order to be on the team. At Vis, we focus more on building strong relationships and teamwork. That being said, we do very well in many of our sports because of the relationships we build at the start of each season. When you are around people you love and you are having fun, you will instinctively want to do better. This was the case for me. 
Freshman year, I decided to join the alpine ski team. I had no clue what I was doing, but I enjoyed the people I was around. I had never raced before, but my coaches and teammates eased the anxiety and made me feel welcomed. The anxiety I had about racing soon turned into an eagerness to do better. My team is like a family to me. I love the jam sessions before practice with my carpool. I love that when I do well on a run, my coaches are there to congratulate me. I love all the friendships that skiing has brought me. Most of all, I love my team. At Vis, being on a team is much more than just playing a sport. It's about the relationships you form and the joy it brings you. 
About the Contributor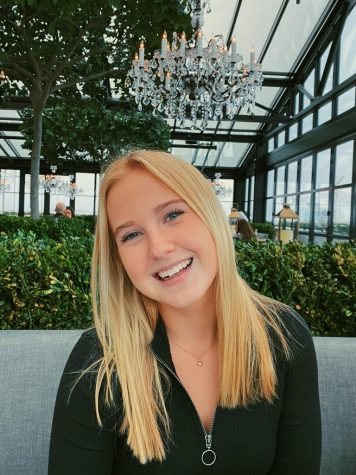 Elle Klein, Sports Editor
Elle Klein is a junior at Visitation and is the Sports Editor for The Visitation Voice. In Elle's free time, she enjoys sewing and crafting anything...