Favorite Memories from the 2021-2022 School Year!
As we wrap up the 2021- 2022 school year, students share their favorite memories and highlights. Let's take a look back on our year!
"Having Vis dances again & the LUNCHES!" – Cate Sobocinski '22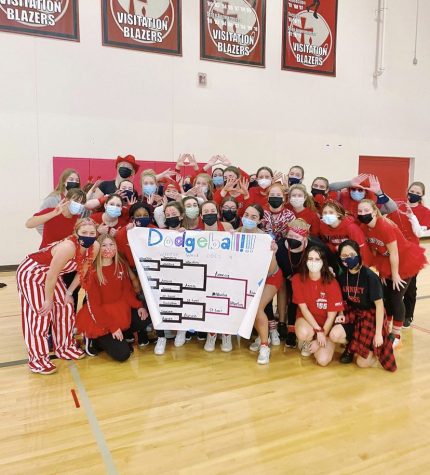 "9th Grade Orientation & Winter Week." – Meryl Rosenberger '25
"Winter Week!" – Ella Doyle '24
"Annecy winning dodgeball!" – Fiona Dobie '24
"When we got donuts after the Just Because Day." – Amelia Wiitanen '25
"Shamrock Shakes!" – Kate Lehman '24
"APUSH Class convos." – Catherine Miner '23
"The swim season." – Lucia Lazarus '25
"Salesian Leaders with lower school classes, both senior retreats, and the return of Bagel Fridays!" – Emily Wollan '22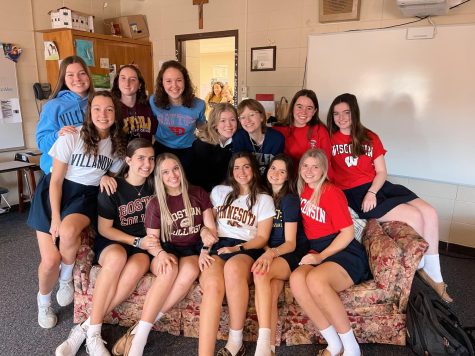 "Glock's performance in the talent show!" – Mary Kate Commers '23
"Prom and dodgeball!" – Katie Brennan '23
"Winter Week (especially dressing up) and the tennis & alpine seasons!" – Grace Keeley '24
"Vis Swim St8." – Ella Passe '23
"Just Because Day!" – Margaret Kenny '25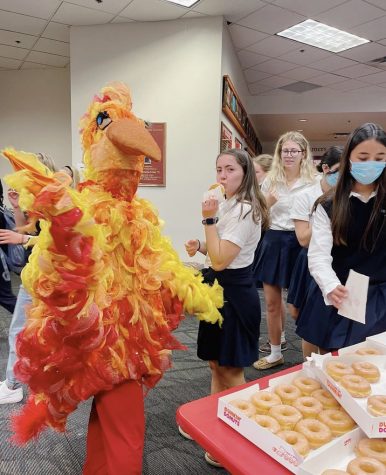 "When Lindsay Iverson got Gatorade dumped on her after the Sections Soccer Win and the Senior Retreat Talent Show." – Cady Pagel '22
"HOMECOMING WEEK!" – Tessa Lindstrom
"Prom!" – Sofi Lennington-Chaffee '23
"Alina Lalta's 'I'm Yours' Sing-Along at Senior Retreat." – Kendall Oliver '22
"Dancing in the Commons to Mamma Mia and the guy fixing the electrical danced with us." – Lucy Wheeler '23
"Winter Week coronation!" – Ella Bergeron '24
"Nordic Maplelag Ski Trip & Homecoming!" – Catherine Wollan '22
"80s day during Winter Week." – Anna Farley '23
"Dances like Prom and everything going back to normal." – Lindsay Iverson '22
"HOCO DODGEBALL" – Jenna Revnew '24
"Dressing up as Pitbull during Hoco Week!" – Sienna Boeckman '23
"Disco!" – Rachel Schmidt '22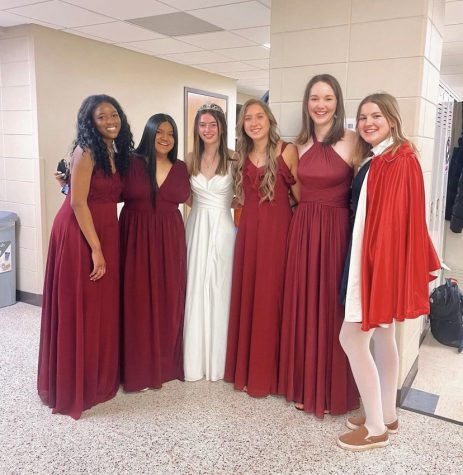 "Dodgeball with the 5th Graders & Winter Week coronation day!" – Sarah Weber '22
Based on these responses alone, there is no doubt that this school year was one to remember!